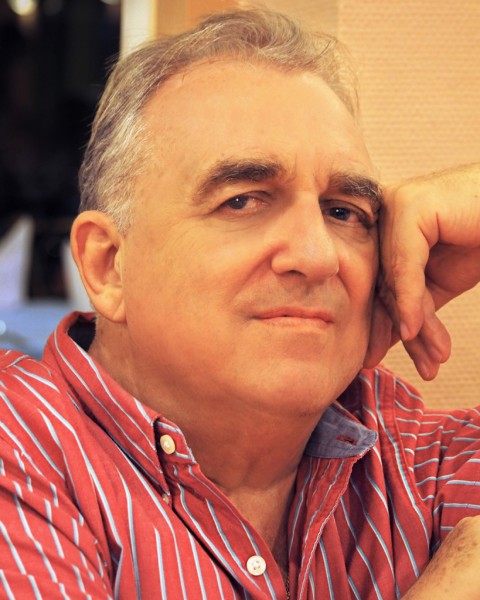 Creative and Dreams Music Network, LLC and Fred Cannon are proud to welcome Simon Napier-Bell.
Perhaps best known as the legendary British rock manager of world renowned artists that have included The Yardbirds, Marc Bolan (T.Rex), Japan, Asia, CC Catch, Ultravox, Candi Staton, Boney M and Wham!, Simon Napier-Bell is also a film composer, songwriter, record producer, author and guest speaker. He is the original producer of 'Raiding the Rock Vault', a one of a kind rock concert experience and top rated music show in Las Vegas, (and also a member of the Creative and Dreams family), and a director of Snap-B Music, an international media and music company that offers consultancy to artists' managers and music companies, while providing artist, music publishing and rights management.
Simon Napier-Bell was born in Ealing, London. His father was a director of documentary films and instilled in his son an appreciation of the arts. At age 11, Simon developed a love of jazz, which happily coincided with his brother being given a cornet for a Christmas present. Luckily for Simon, his brother showed very little aptitude for the instrument, so he gave it a try and discovered himself to be a talented trumpet player. Upon leaving school at 17, and with aspirations of becoming a professional musician in America, he spent the next year working as a semi-professional musician playing parties and weddings. Finding himself unable to obtain the required visa for the US, he changed destinations and decided to emigrate to Canada. On his eighteenth birthday, Simon flew to Toronto, making sure he spent a weekend in New York on the way! Once in Canada, he soon found work as a cabaret musician. However, after only a year, he decided the life was too limiting, pawned his trumpet, and spent the next year traveling around the US, working odd jobs to support himself.
Upon his return to the UK, Simon found work as an assistant film editor. With his extensive knowledge of music, he rapidly progressed to the position of music editor and re-edited the Burt Bacharach score for 'What's New Pussycat', a film that featured Woody Allen and Peter O'Toole. Another film soon followed, and together with Stevie Winwood and the Spencer Davis Group, he wrote and edited the music for the 1968 release, 'Here We Go Round the Mulberry Bush', a film which starred Barry Evans and Judy Geeson, and was directed by Clive Donner.
The job of music manager fell into his lap when he was approached by a young, aspiring pop group to manage them. This initial collaboration bore very little fruit, but his next venture, with duo Diane Ferraz and Nicky Scott, produced a top five single in the UK. This success was soon followed by The Yardbirds asking him to replace their original manager. By this time, The Yardbirds had replaced guitarist Eric Clapton with Jeff Beck. Simon co-produced their first studio album with bass player Paul Samwell-Smith, and with the addition of future Led Zeppelin guitarist Jimmy Page to the band, produced their single 'Happenings Ten Years Time Ago', released in 1966, and considered one of the most experimental and innovative rock records of its time. He also secured the band an appearance in the top rated film, 'Blow Up', which elevated their profile even higher. Simon Napier-Bell had already begun to cement his reputation as rock music manager extraordinaire!
During this period, Simon and his friend Vicki Wickham, a producer for the British TV music show 'Ready Steady Go!', were asked by Dusty Springfield to write English lyrics to a winning Italian song she had heard at the Sanremo Music Festival. The song became 'You Don't Have to Say You Love Me'. It gave Dusty her first number one hit and was later covered by Elvis Presley.
After he and The Yardbirds parted ways, Simon continued to make his name as a successful manager and producer. He teamed up with Ray Singer, and together they produced records for The Scaffold (a band that included Paul McCartney's brother Mike McGear), Peter Sarstedt, and Forever More who went on to become The Average White Band. He also started his own record label, SNB Records.
An eight month stint in Australia saw him produce records for most of the major record companies, resulting in several top ten hits. He discovered John Paul Young, who had a number one record worldwide with 'Love is in the Air'. Simon then traveled to Indonesia, where he wrote and produced hit songs for the country's biggest girl singer, Teti Kadi. This was followed by two years in Spain, where he continued to manage, write and produce.
The mid-seventies saw him back in the UK, where he took on the management of new wave, art-rock group, Japan. His involvement lasted seven years, during which time he helped make them one of the most influential groups of the 1980s.
When he was approached by another British rock manager, Jazz Summers, and asked if he would like to go into partnership for the purpose of finding the perfect group and taking them to the top, Wham! were the result. Simon and Jazz concocted the idea of making Wham! the first Western pop group to play in communist China, with the objective that this would break the group worldwide. For the next eighteen months, Simon traveled to China every single month, wining, dining and negotiating with government officials in an attempt to convince them that it would benefit the Chinese economy if they opened their doors to Western culture. He argued his point so successfully that Wham! were eventually allowed to perform in Beijing, with over 90 TV crews and 200 journalists from the world's press in attendance. Ten weeks later, Wham! played their first American stadium tour and, twenty months after signing with Simon and Jazz, became the biggest group in the world.
When Wham! broke up, Simon and Jazz went their separate ways. Simon continued his role as manager, this time with British duo Blue Mercedes, who had a number one hit in the UK that also topped the US dance charts for nine consecutive weeks. He then resurrected the original members of Boney M, and had all their greatest hits remixed by Stock, Aitken and Waterman for an album that achieved impressive sales in Europe. From there he formed another partnership, this time with manager Harry Cowell, and together they steered the careers of Asia and Ultravox. It was in conjunction with Harry Cowell that Simon saw his idea for a live show of rock's greatest classic hits, 'Raiding the Rock Vault', become a reality.
Always innovative, Simon has taken his managerial expertise to Russia and managed their biggest female artist, Alsou, together with the Russian counterpart to Wham!, a duo called Smash!
He is the author of four books about the music industry, namely 'You Don't Have to Say You Love Me', which gives valuable insight into the London music scene of the 1960s, 'Black Vinyl White Powder', a history of the US British music invasion, 'I'm Coming to Take You to Lunch', which chronicles the time he took Wham! to China, and 'Ta-Ra-Ra-Boom-De-Ay', a comprehensive history of the popular music business from the beginning of copyright in 1710 to present day. All are bestsellers. A knowledgeable and entertaining raconteur, Simon enjoys giving talks on his life and experience in the music industry, always delivered with his own unique blend of fun, style and humor. He continues to remain actively involved with his Las Vegas show 'Raiding the Rock Vault', as well as with Snap-B Music, his consultancy and management agency.
At the beginning of 2016, a second production of 'Raiding the Rock Vault' will begin touring the USA and then proceed around the world. Next year will also see his book 'Ta-Ra-Ra-Boom-De-Ay', already available as a hardback in the UK, published by Penguin in America.
For more information about Simon Napier-Bell, please email us at info@creativeanddreams.com
"It all begins with a creative dream." – Fred Cannon