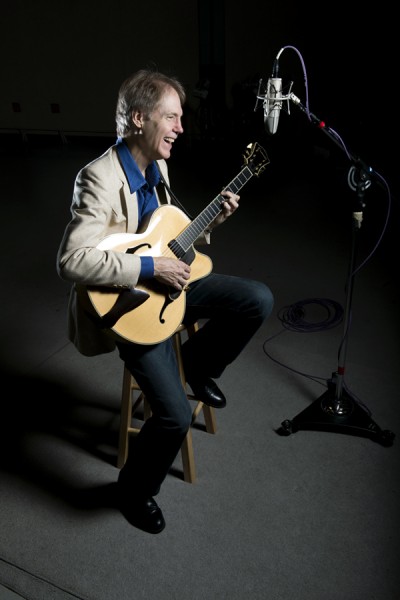 Creative and Dreams Music Network welcomes songwriter and copyright advocate Rick Carnes.
Rick Carnes' music career began during Stax/Volt "Soul Music" era in 1960's Memphis, when he found himself in an R&B band playing at every chicken joint and frat house in the Southeastern United States. After finishing college at Memphis State University, he met his future wife, Janis. The couple married and then moved to Nashville in 1978, where Janis signed a record deal with RCA records with Rick as her co-producer. Three years later, they both signed recording contracts with Elektra Asylum. By 1982, they had written and recorded their first single with Rick once again serving as co-producer. They followed record label-head Jimmy Bowen from Elektra Asylum to Warner Bros., and then from Warner Bros. to MCA. During this period, they toured and enjoyed a few more singles before focusing on their songwriting careers.
In 1983, Rick wrote Reba McEntire's first number one hit "I Can't Even Get the Blues No More" and co-wrote three top ten hits with Janis and Chip Harding for The Whites — "You Put the Blue In Me," "Hangin' Around" and "Pins and Needles." Rick and Janis also penned the jazz ballad, "Irresistible," which was recently featured in the Sony Pictures Classic movie "Saving Face," and the swing song, "I'm Hanging' Around," which was recorded by Dean Martin. Rick also had success with songs for artists such as Conway Twitty, Karen Brooks, Loretta Lynn, Ronnie McDowell, T.G. Sheppard, Pam Tillis and many others. To date, he has songs on 40 platinum albums.
In 1994, Rick signed an exclusive writing deal with Peer Music. Some of his recent successes include co-writing "Longneck Bottle" with Steve Wariner. The song, which was included on Garth Brooks' Sevens and Double Live, set a record on the Billboard charts by entering the charts at #10. Rick teamed up with Wariner again to co-write the title track on Wariner's gold-selling album, Burnin' The Roadhouse Down. He partnered again with Wariner and Janis for a cut on Wariner's gold-selling 2000 Capital release, Two Teardrops, entitled, "If You Don't Know By Now."
Rick has served as the president of the Songwriters Guild of America since 2003. As president, Rick has been a fierce and determined advocate for the protection of copyright. He has been one of the main legislative supporters of the performing right for songwriters, composers and music publishers on Capitol Hill along with Jim Schweitzer, Charlie Sander, Michael Remington and Fred Cannon.
In 2004 he was elected a vice president of the National Music Council, and in 2012 he became co-chairman of Music Creators North America. He also serves as an instructor at Middle Tennessee State University and panelist at universities around the country.
For more information about Rick Carnes, please contact info@creativeanddreamsmusicnetwork.com.
"It all begins with a creative dream." -Fred Cannon
| | |
| --- | --- |
| Rick Carnes Discusses the Difficulties of Licensing | Simplicity in Songwriting |
| House Testimony on Intellectual Property | Janis and Rick Carnes – 2009 HealthSpring Silver Stars Finalist |
| The Current State & Future of Copyright, Counterfeiting & Beyond | Matt Urmy and Rick Carnes Discuss Artistsgrowth.com |