---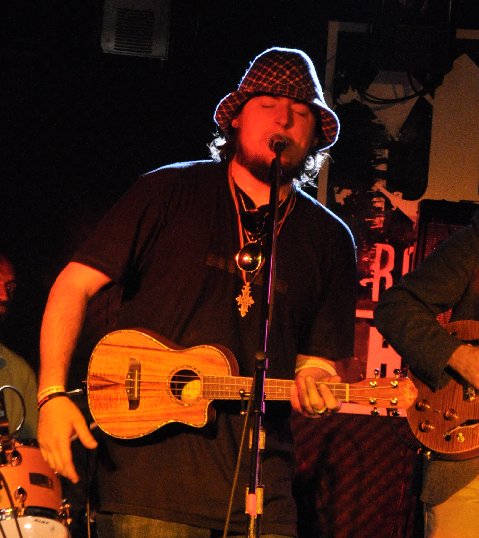 Creative and Dreams Music Network, LLC and Fred Cannon KHS are proud to welcome Gordon Daniels.
Entertainer, musician, songwriter and world traveler, Gordon Daniels is an accomplished and versatile multi-instrumentalist, playing guitar, piano, bass, percussion, harmonica, ukulele and melodica. He also performs as a DJ. He first came to prominence as the front man with his band Lucky Dub. Gordon studied music at George Washington University, and he and Lucky Dub made a name for themselves playing venues in the Washington, DC metro area. With their vibrant onstage presence and feel good music, a fusion of reggae, jazz, ska and funk, Gordon and Lucky Dub even had the audience dancing in the aisles at the prestigious Kennedy Center Millennium Stage! Accolades followed, and Gordon and the band were recipients of numerous Washington Area Music Awards (Wammies) which included Best Reggae Group, Best Reggae Vocals and Best Reggae Album for 'Mindset'. Gordon also won awards for his songwriting, including the Mid-Atlantic Song Competition.
After seven years with Lucky Dub, Gordon ran away to sea! With his passion for discovering new genres of music, and quoting Tolkien, 'Not all who wander are lost', he embarked on a career as an entertainer on cruise ships, never missing an opportunity to jam with local musicians, often in the streets, when the ship docked. With a special fondness for South America, especially Rio de Janeiro, Brazil, and that city's 'Carnival', Gordon chose to make his base there. With a career that has already witnessed him perform for US Presidents, and garnered invitations to provide backing vocals for LeAnn Rimes, Michael McDonald, Vanessa Williams and Chris Brown, Gordon currently divides his time between appearances on cruise ships and at musical events in South America and other parts of the globe. For Gordon Daniels, the world really is his stage.
For more information about Gordon Daniels, please email us at info@creativeanddreams.com.
"It all begins with a creative dream." – Fred Cannon KHS
Music
| | | |
| --- | --- | --- |
| | | Soldier's Dub |
Video