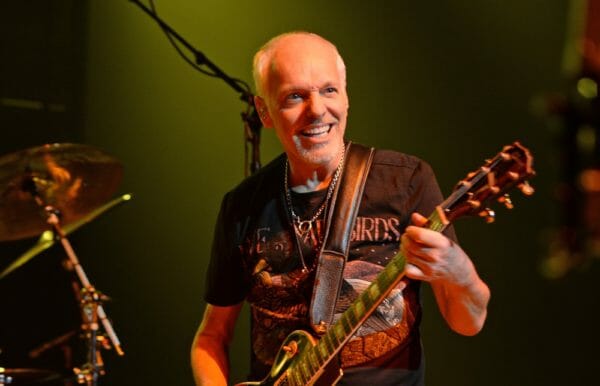 Creative and Dreams Music Network, LLC and Fred Cannon KHS are proud to welcome Peter Frampton.
Legendary rock musician and performer Peter Frampton began his musical career at age 16, when he joined British band the Herd as their lead singer and guitarist. Two years later, he co-founded one of the first super groups, Humble Pie. A celebrated guitarist and session musician, Peter Frampton has collaborated with such luminaries as George Harrison, Harry Nilsson, David Bowie, Jerry Lee Lewis, Ringo Starr, John Entwistle and many others.
Peter Frampton played an integral part in the 50th anniversary celebration of the Beatles' arrival in the U.S. by performing on CBS' "The Night That Changed America: A GRAMMY Salute to The Beatles." Other highlights from his esteemed career include a Grammy Award for his album "Fingerprints" and induction into the Musicians Hall of Fame, while his fifth solo album "Frampton Comes Alive!" remains one of the top selling live records of all time, forty years after its original release.
Peter Frampton's latest album is the internationally critically acclaimed "Acoustic Classics," and features stripped-down versions of such classic hits as "Baby, I Love Your Way," "Lines On My Face," "Do You Feel Like I Do," "Show Me The Way" and more.
Peter Frampton continues to tour non-stop. This summer, in addition to headlining shows, he will be appearing with Lynyrd Skynyrd (an association that first began in the '70s), as well as playing additional dates with Gregg Allman.
For more information about Peter Frampton, please email us at info@creativeanddreams.com.
"It all begins with a creative dream." – Fred Cannon KHS
Links