Creative and Dreams Music Network supports the creative talents of successful established artists and entrepreneurs that represent a variety of creative genres and industries. Creative and Dreams is not an agency but a creative global network that nurtures each special talent, helps them to expand their imaginations, guides them to new levels of achievement and shares their unique gifts with the world. We are proud to represent the following talents who are available for speaking engagements and events: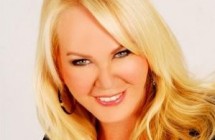 Jennifer Angel is a celebrity astrologer, media personality and the resident astrologer and metaphysical writer for the New York Daily News and Star Magazine (USA), and NYDailyNews.com. Her websites receive nearly 18 million unique users per month, and she has a fan base that spans three continents! Jennifer's horoscopes, articles and pet horoscopes give her readers inspiration and insight into their lives. Her astrological forecasts and featured articles have a unique style, which is light, refreshing, informative and uncannily accurate. Even those who claim not to believe can't resist a sneak peek at their horoscopes from time to time!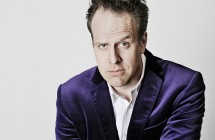 Magnus Lindkvist is a Swedish futurologist based in Zürich, Switzerland. A graduate of Stockholm School of Economics and UCLA School of Film, Television and Theatre, he weaves together vivid images of the future using both quantifiable data and imaginative narratives. His passion is uncovering thinking errors, mispredictions and misleading narratives in our pursuit of times to come. Magnus is one of the world's most sought-after motivational speakers on the subjects of future-thinking, futurology, megatrends and trendspotting. He asks two questions relentlessly: "What's going on in the world?" and "Where is this all heading?" As a trendspotter and futurologist, these questions fuel his curiosity and enable him to inspire and provoke the minds of audiences around the world. As a speaker, he strives toward creating an experience, not just giving a talk. He mixes media formats and messages into a show about changes where he leaves people with a sense of purpose and action.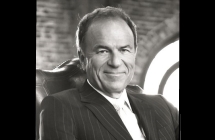 Grant Woods is one of Arizona's premier attorneys and enjoys a superior reputation as a trial lawyer, negotiator and government relations lawyer. He served as the first Congressional Chief of Staff for Sen. John McCain. Mr. Woods served as Arizona's Attorney General from 1991-1999. He led the ballot among all candidates in the 1990 and 1994 elections. Mr. Woods was president of the Conference of Western Attorneys General and chaired the Civil Rights and Supreme Court committees for the National Association of Attorneys General. His peers selected him as the nation's top attorney general in 1995. He successfully argued Lewis v. Casey before the United States Supreme Court. He was one of the principal architects of the states' lawsuits against the tobacco companies and was a key negotiator in the resulting largest civil settlement in history.
For booking information, please contact us at info@creativeanddreamsmusicnetwork.com.