---
Download Last Ride | Order CDs
---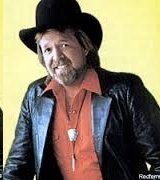 Creative and Dreams Music Network, LLC and Fred Cannon are proud to honor the musical legacy of Mel McDaniel.
Singer – songwriter and Grand Ole Opry inductee, Mel McDaniel, was born in Checotah and raised in Okmulgee, both in the state of Oklahoma. Although his father drove a truck for a living, the young Mel found himself driven towards a very different career, music, after seeing Elvis Presley perform. Such was his motivation, that at age 14, Mel taught himself a few guitar chords and began performing in local nightclubs. In 1969, he moved to Nashville, but this was short lived, and in 1971 he moved again, this time to Alaska, where he appeared at the clubs in Anchorage.
Upon his eventual return to Nashville, Mel sang on demos and wrote songs for other artists; Conway Twitty and Kenny Rogers were among those who recorded his material. In 1976, he signed to Capitol Records. Five years later, Mel had his first Top Ten hit, a song written by Bob McDill, 'Louisiana Saturday Night'. Subsequent hits followed, including 'Stand Up', and 'Baby's Got Her Blue Jeans On', a song which reached Number 1 in 1984.  Mel McDaniel was inducted into the Grand Ole Opry in 1986, at the age of 44.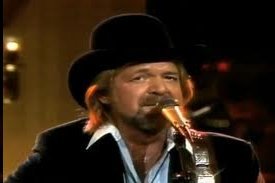 A serious accident, in 1996, resulted in him being unable to tour anymore, but he still continued to perform and record, and in 2006, he released the album, 'Reloaded'.  Further health problems ensued, and he completed what was to be his final album, 'The Last Ride', on February 18, 2011, one day before being admitted to hospital with lung cancer. Tragically, Mel McDaniel succumbed to the disease and passed away March 31 of that same year.
Creative and Dreams Music Network, LLC will issue 'The Last Ride' as part of its Legend Series – a fitting tribute to an artist, when confronted by life's hurdles, jumped right back in the saddle and continued on, making the music that he loved.
For more information about Mel McDaniel, please email us at info@creativeanddreams.com.
"It all starts with a creative dream." – Fred Cannon