March 11th, 2017 was an amazing evening for Eagle In The Sky. It won "Album Of The Year" at the Faroese Music Awards – FMA. Eagle In The Sky producer, Niclas Johannesen, won "Producer Of The Year" for the album, I won "Female Singer Of The Year", and the album also won "Best Album Cover", which was designed by Ann-Mari Egholm, photography by Beinta á Torkilsheyggi. The awards show was broadcast live on Faroese National television. Thanks to everyone who worked their magic on the album and thanks FMA!
Creative and Dreams Music Network and Fred Cannon are proud to welcome Lena Anderssen to their global family of talented artists and musicians.
Lovely and troubled at the same time, Lena Anderssen is a mysterious hybrid of North meets West. With roots on both sides of the world and a suitcase full of journeys and stories, this Faroese-Canadian songbird has gone from singing to pass the time as she worked in a coffee shop in the Faroe Islands to recording at London's Abbey Road studio and playing for Scandinavian Royalty.
Music is Lena's solid ground. Her songs are her home. Exploring the world of melodic, singer-songwriter pop, Lena's warm, evocative voice and strong songs reflect both sides of her story. This girl from the stormy Faroe Islands moved to Canada with her family and spent most of her childhood and adolescent years there. It wasn't until she returned to the Faroes that Lena discovered the magic of songwriting. Working late one night at a local cafe, Lena was overheard singing to herself. Norwegian drummer Remi Fagereng had been listening as the Faroe girl was blissfully singing her own midnight version of "Roxanne." Remi introduced her to his cover band and soon had Lena gigging across Scandinavia.
In 1998, Lena teamed up with composer/producer Niclas Johannesen, and the duo started writing together. Long Distance was the first harvest of their songwriting collaboration and was released the same year in the Faroe Islands. The album resonated well outside of the Faroes, and soon Lena was working on a collection of songs with Danish Grammy Award-winning producer, Oli Poulsen.
Can't Erase It, Lena's follow-up album that was produced by Oli Poulsen, was released in Denmark in the fall of 2005 through a licensing deal with Danish record label ArtPeople. The opening track, "Step On The Gas," received massive airplay, as did the follow up single, "Can't Erase It." The album was chosen as "Album of the Week" on Danish National radio station P4.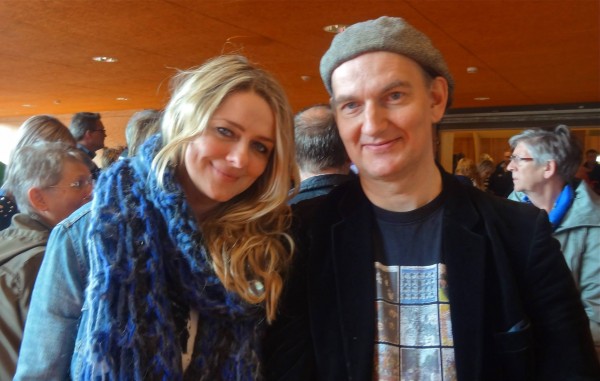 Following the release of Can't Erase It, Lena toured with American singer Beth Hart and was also asked to open for legendary English band Roxy Music when they visited Denmark in June 2005. On the other side of the Atlantic, people began to take notice as Paste magazine chose to feature Lena as one of ten European artists on Coca-Cola's website with her song "Can't Erase It."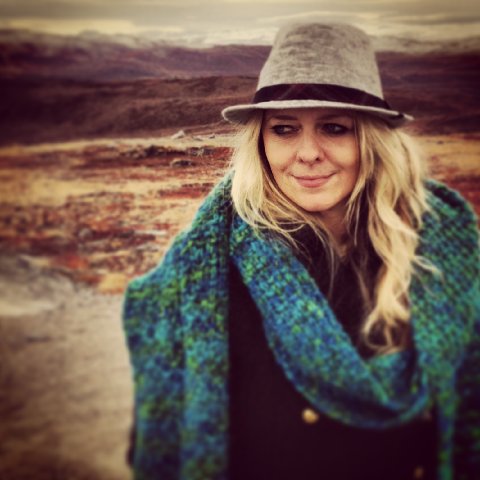 Bursting with new songs just waiting to hit the studio, Lena once again joined forces with co-writer Niclas Johannesen and asked him to produce her next album. With co-producing and mixing from Oli Poulsen as well, a masterfully woven ten-track album called Let Your Scars Dance was the result. The album was voted as "Album of the Year" on two occasions in the Faroe Islands. Belgian Magazine Rootstime compares Lena Anderssen to contemporary artists like Tift Merritt and KT Tunstall, while music critic Jan Janssen at Real Roots Cafe has compared Lena to vintage artists like Joni Mitchell and Patti Smith. In North America, William Michael Smith of the Houston Press said, "If you're one of those cynics who doesn't take a man's word for something, give a listen to the six tracks on her MySpace site and tell me you're too cool or too punk or too country or too post-pop-post-industrialist-deconstructionist-garage-rock-indie to embrace this." Many seem to agree, including the largest independent music awards, Just Plain Folks, who in 2009 chose Lena as "Female Vocalist of the Year." Lena's songs have also been featured in TV series such as Felicity, Scrubs, Nikita and Miami Social.
Her most recent album, Letters From The Faroes was released in November 2011 and earned Lena another "Album of the Year" nod in her native Faroe Islands. The songstress goes straight for the heart creating a postcard voyage filled with stories of longing, regrets, paranoia, dreams, heartache and hope.
For Lena it's always been about communicating her story in a simple and unpretentious way with no regard to what's hip this week. She has been called "hauntingly honest, poetically pensive and radiantly real." On stage, Lena is known for the intense and intimate delivery of her personal poetry and catchy pop songs. She'll leave you with no doubt that this singer/songwriter is the real deal.
Lena will be on tour in North America in 2014 to support a new album. To learn more about Lena Anderssen, contact us at info@creativeanddreamsmusicnetwork.com.
"It all starts with a creative dream." – Fred Cannon
| | |
| --- | --- |
| Oh Brother With the Broken Wing | Bárður Eklund photo shoot |
| Helter Skelter | And Life Carries On |
| Stones In My Pocket | The Moment |
| Left With Myself by Lena Anderssen | The Fighter |
| True Love In A Way | Catching The Sun |
| Hey Mr. Kay | |