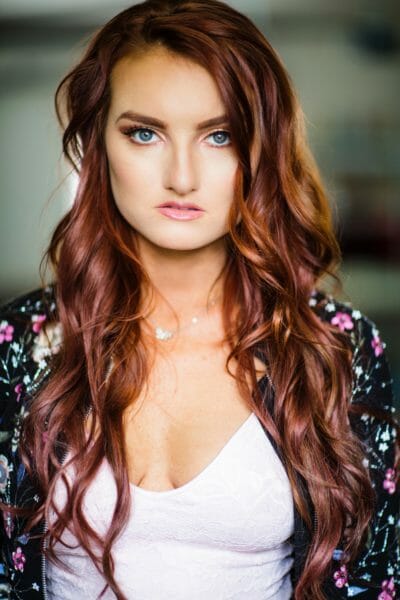 Creative and Dreams Music Network and Fred Cannon are proud to welcome Kendra Erika.
At 21 years of age, singer-songwriter Kendra Erika's youth belies a maturity of voice and the proven fact that she is a seasoned performer. Already a familiar face at venues in her hometown of Boca Raton, Florida, she has also made numerous appearances at the American Cancer Society's Relay for Life events at Vanderbilt University, Nashville, and performed at piano bars in California and New York City. No-one would dispute that Kendra Erika is a true original, but if you imagine 'Taylor Dane meets Taylor Swift', you are on the right track.
Kendra Erika began her performing and singing career at age 10, when she joined the local community children's theatre in Boca Raton. Her mother arranged for her to take voice lessons from the new musical director, a former opera singer from Germany, Gisbert Heuer. (Coincidentally, Kendra Erika's maternal grandmother grew up in Germany, and sang soprano in a choir.) The classical training provided Kendra Erika with a solid foundation and security; something that she continues to value every day. It also led to her being cast in some prestigious roles – the Sandfairy in an operatic production of Hansel and Gretel, and Carlotta, the opera diva in The Phantom of the Opera. During her senior year, she played the Baroness in her High School's production of The Sound of Music.
Kendra Erika's shift to the pop genre grew when she began to write her own material at age 15. She found that pop music gave her more artistic freedom to experiment with her voice and overall image. Her first musical composition was called 'Dance With You', and true to its name, people loved dancing to it! It was this style of music that got her noticed by the owner of 'Revolution Live', a nightclub in Fort Lauderdale, and afforded her the opportunity to open for Australian singer and former 'Dancing With The Stars' contestant, Cody Simpson, when he appeared there. Accolades also followed, and Kendra Erika is a former winner of the annual Boca Raton Future Stars Performing Arts Competition, and was recently named 'Boca's Most Fascinating Singer' and 'Star on the Horizon' by two major South Florida publications.
The inspiration for her songs not only comes from personal experience, but from creating characters and imagining experiencing life through their eyes. Her major influence is Lana Del Rey, but she also cites Madonna, Billie Holiday, Frank Sinatra and Tony Bennett, together with the songwriter, Max Martin, who has written hits for Britney Spears, *NSYNC and Backstreet Boys.
'I Got A Secret', a track from Kendra Erika's debut album, 'Try To Go On', is produced by the Creative and Dreams powerhouse production team of Fred Cannon and Paul Buono. Other songs produced by Cannon-Buono are 'Beautiful People' and 'Deep End'.
Kendra Erika still resides and attends school in Boca Raton. She is currently a junior at Lynn University where she is majoring in Communications and International Business. She best sums up her outlook on life when she says, "I value education. The more knowledge you have, the more tools you have to conquer the world around you. I find education empowering and would encourage every young person to keep growing in their mind, body and spirit."
For more information about Kendra Erika, please email us at info@creativeanddreams.com.
"It all starts with a creative dream." – Fred Cannon
Press
The Phantom of the Opera (Remix)
Now available: CD Baby // iTunes // Amazon // Google Play