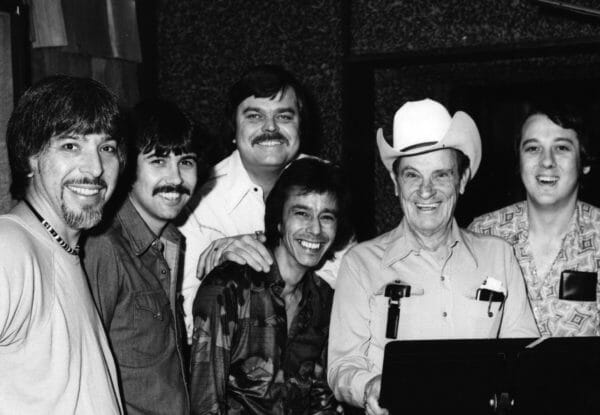 The Texas Troubadours have re-released an album Ernest Tubb's famous backing band. Tubb and First Generation President Pete Drake produced the album in 1981.
"The Texas Troubadours are probably the hardest working band in the entire music industry," commented Drake. "They back E.T. on all his road dates as well as at the Opry. That's over two hundred and twenty one-niters a year. We've released this album due to the great demand generated by their countless fans across the country."
Since he formed the Texas Troubadours in the 1940's Tubb had some of the best musicians in Country Music play in his famous band. He awarded a silver Texas Troubadour belt buckle to each member after a year's service in the band. Former Troubadours include Cal Smith, Jack Greene, Billy Parker, Grant Turner, Buddy Emmons, Jack Drake, Buddy Charlton, Rusty Gabbard, and Billy Byrd.
The Texas Troubadours featured on this 1981 album are Ronnie Dale: Bass and Vocals, Pete Mitchell: Lead Guitar and Vocals, Lynn Owsley: Steel Guitar, Jerry Don Borden: Drums, and Johnny Walker on piano. Ernest Tubb himself adds his voice to one cut on the album, "Drivin' Nails in My Coffin".
1981 Sessions available on Bandcamp, CD Baby, iTunes and Spotify.