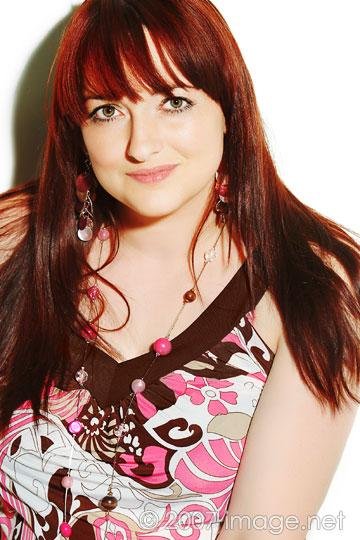 Erisa Rei's relationship to her music is not a "love affair"…it's a torrid, sultry, and passionate romance that has defined her existence for more than two decades.
Her lyrics tell the tale of the long miles between then and now, and her music cries out with every heartache and triumph along the way.
From a whisper to a shout, from a growl to a tear, Erisa Rei feels each moment of her life deeply and invites the world to share it through her music.
Erisa lives in the fresh air and tall grass in Spring Hill, Tennessee. With experience, maturity, and a few more miles under her belt, she's taking her music to a whole new level. Her project, "Black Ball" is a defining work, a vital and vibrant cry into the night that is already drawing industry attention.
"Black Ball" Rock Internet Charts
Erisa Rei's album "Black Ball" #27 on Root 66 charts
Erisa Rei's album "Black Ball" #110 on the AMA charts
Erisa Erisa Rei's album "Black Ball" was #2 on Roots Music Report's Roots Rei was featured on the local Nashville Americana TV show, "The Chico & Bman Show".
Won the iShowcase/Warner Bros. Records Showcase
Featured artist at Alternate Root Magazine
5 out of 5 Stars on the Roots Music Report's Review of "Black Ball".
Featured artist on Balcony TV Nashville
Erisa Rei was NSAI "Artist to Watch"
Black Ball (album teaser video)

Be Gone Winter Long

Releases
Acting Roles
Erisa Rei played the parts of "Ladybird #2," "Mother Frog," "Turtle," "Mole" and "Squirrel" in Old School Theatre's Production of "A Year With Frog and Toad." (October 2010)
Erisa Rei played the role of "Widow Simon" in Tennessee Dance Arts Conservatory's production of "La Fille Mal Gardee." (May 2011)
Erisa Rei played the part of "Margaret" in Old School Theatre's Production of "Fond Farewell." (June 2012)
Reviews
Erisa Rei – Glass Jar via The Alternate Root
---
"In a truly just world, singer/songwriter Erisa Rei's current offering will hang around long enough to garner the mass airplay it deserves and would reflect this in some equally deserved chart ascension. Black Ball almost rates such attention on the strength of a single track, the instantly memorable "Like Dominoes," easily one of the finest ballads to be heard in 2012. Ms. Rei delivers urgently and soulfully there and on other well-crafted fare including "Gypsy In The Desert," "Pushed" and "Sojourn Band". A not-to-be-missed set." -Duane Vehr, Roots Music Report
---
"Wow! What a versatile, powerful singer!… I'm telling you waveriders, keep an eye out for this lady to burst forth from Nashville, TN and take over the airwaves!" -The Ripple Effect
---
"…Black Ball envelopes listeners with a constant ebb and flow and courses through the album like water."
-Alternate Root Magazine
---
"…what you can expect is a beautiful album with many beautiful ballads, sung by a great singer."
-Ed Muitjens, Johnny's Garden
---
"A delightfully smart roots rocker that pulls off the trick of giving you equal parts Janis and Stevie while keeping herself in the mix. She seems arena-ready and manages to dance on the edge of the clichés while not falling into the cauldron, keeping it wholly original. Rei is simply a wonderful two fisted rocker chick that knows how to hit hard and keep you coming back for more. First class all the way." -Chris Spector, Midwest Record
---
"I am struck by passion she delivers on track after track. Heartfelt passion that is real, that reaches out to you with its simplicity." -Vernon @ New Classic Music For Tomorrow, New Classic Music For Tomorrow
---
"…once again shows that knack for writing striking imagery."
-Janet Goodman, Music News Nashville
---
"…she has mastered the one-two combination: Stun the listener with power, then, knock 'em to their knees with vibrato."
-Janet Goodman, Music News Nashville
---
"From the first note of her first song, the French Quarter heard a vocal gift on display that is not seen very often in East Nashville. Or anywhere inside or outside of Nashville. Soul. Emotion. Power. And what is more, she was…for lack of a better phrase…'emotionally invested' in each song she sang." -Josh David Whitmore, Music News Nashville
---
"'Backwards' is a song that especially brings out Erisa's colorful voice. It's a song from her project from 2007, as well as 'I Still Need You' that was performed afterwards…..'Don't Give Up' is a really powerful tune-you just find your self sing along! You can expect Erisa's new project sometimes in 2010…." -Silvia H. at Breathecast.com, www.breathecast.com
---
"Erisa Rei's Backwards EP is one power-packed little firecracker. At only four songs in length, it is but a small taste of what this explosive singer can do. Yet it's more than enough material to evaluate Rei's earthshaking talent." -Dan McIntosh, indie-music.com
---
"Once Erisa started writing her own songs, nothing could keep her from belting them out to any audience she could find." -Huey Freeman, Herald & Review in Decatur, Illinois