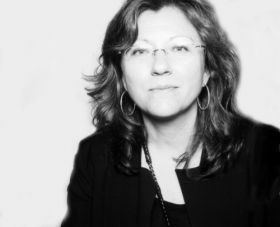 Creative and Dreams Music Network and Fred Cannon are pleased to welcome Silas Shabelewska-von Morisse to our family of creative entrepreneurs.
After her extensive experience in the art world, first with the Helly Nahmad Gallery, and then with Haunch of Vension in New York, Silas Shabelewska-von Morisse decided to launch her own gallery, Art 3.
"I felt it was the right time to bring to life my passion for contemporary art," said Shabelewska. "At Haunch of Venison what I loved the most was the contact with the artists and watching them prepare their exhibitions. I have always had a passion for artists, and I love to discover and promote them. So the motivation was always there and the timing is now."
ART 3 promotes and presents a dynamic range of emerging and mid-career artists. ART 3 also provides secondary market sales and expertise. ART 3 is a gallery partner with artsy.net. The gallery recently participated at Pulse New York 2014 Impulse with three artists: Dan Bainbridge, Adolfo Doring and Andre Von Morisse. The gallery launched its inaugural exhibition in May 2014.
Shabelewska has a long history of discovering and promoting new and established artistic talent. She has strong knowledge of art h

istory, as well as modern, post-war and contemporary art.
In her previous position as gallery manager at Haunch of Venison, Shabelewska was responsible for the overall running of the gallery, including staff, financial and operational management. She worked closely with the managing director and the gallery director to supervise and approve exhibitions budgets, financial risk and legal matters, and exceptional risk or non-standard terms contracts. She also supported the gallery director in the management and development of the sales team.
Prior to Haunch of Venison, she worked for 12 years as the gallery manager and registrar at the Helly Nahmad Gallery, where she managed the 3,000+ work collection and organized major exhibitions including the acclaimed Soutine Bacon exhibition. She worked closely with clients, museums and auction houses worldwide.
For news and upcoming exhibitions, visit www.art-3gallery.com.
For more information about Silas Shabelewska-von Morisse and Art 3, please contact us at info@creativeanddreamsmusicnetwork.com.
"It all starts with a creative dream." -Fred Cannon