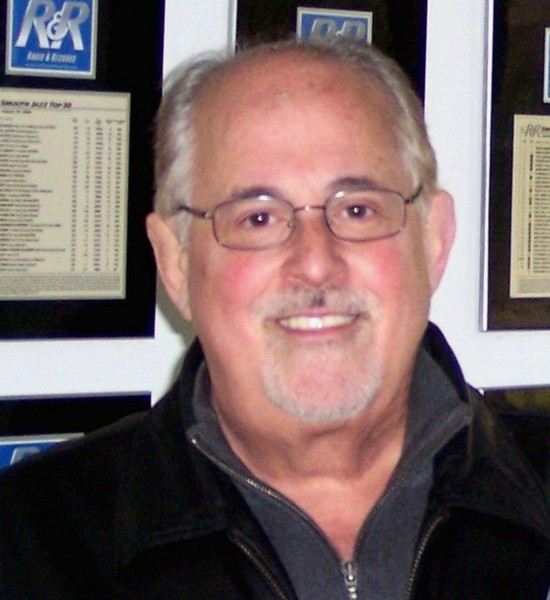 Creative and Dreams and Fred Cannon are proud to welcome entertainment industry veteran David Chackler to their network of creative entrepreneurs.
David Chackler's influence in the entertainment industry spans more than forty years, from the hits of yesterday to today's chart toppers. Chackler knows the business inside and out with decades of experience in both the music and film industries as company executive, owner, publisher and executive producer of feature films and film soundtracks.
His first position was at "The Home of the Philadelphia Sound," Cameo/Parkway Records. Mercury Records, impressed with his work, offered him a local promotion position and then subsequently named him national promotion director within his first year. While at Mercury, David was influential in the careers of Frankie Valli & The Four Seasons, Spanky & Our Gang and Jerry Butler.
His continuing successes brought him to the attention of Chess Records where he was named vice president, national promotion, giving him the opportunity to work with Chuck Berry and Minnie Ripperton. From Chess, he segued to White Whale Records to work with The Turtles, and then moved on to Polydor/Polygram as vice president of promotion and later vice president of west coast operations.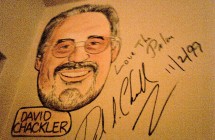 Utilizing his entrepreneurial skills and innate savvy, Chackler created his own production and publishing companies known as Chalice Music. Having experienced the British Invasion first hand, Chackler knew that music, more than ever, was a global industry, so he became involved in a new European venture designed to scout and cultivate British talent. This venture, with Trident Studios in London, achieved unprecedented success. The discovery and launch of Freddie Mercury and Queen (the group that first challenged, and then changed the sound of FM radio) was the first among his many successes. His ear  for  music and instinctive eye for talent made history when David, along with Keith Olson, convinced Mick Fleetwood of Fleetwood Mac to merge his jazz and blues roots with the more contemporary sound of Stevie Nicks and Lindsay Buckingham whom Chackler had under contract. Their first album together, "Rumors," exploded onto the airwaves becoming one the largest selling records of all time.
Upon obtaining distribution agreements from Capitol and CBS Records, Chackler started his first record label, scoring smashes in both the burgeoning "redneck rock" and R&B music scenes with hits by such diverse artists as Frankie Smith, Double Dutch Bus and Rusty Wier. Named president of the CBS label, Private I, he guided acts such as Matthew Wilder and The Staple Singers. Ever remaining at the forefront of new music, Chackler next joined forces with Luther Campbell to start the groundbreaking rap label, Luke Skyywalker, Luke/Atlantic Records, achieving  multi-platinum album status with the group, 2 Live Crew.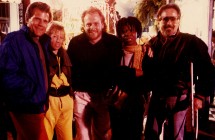 Chackler next combined his love of film with his vast knowledge of music, creating Sounds of Film, Ltd., which has provided music supervision and soundtrack services for more than thirty motion pictures and television shows including several of the "Police Academy" series and "Tales from the Crypt," as well as "Nightmare on Elmstreet 3: Dream Warriors" and "Nightmare on Elmstreet 4: The Dream Master." Chackler is particularly proud of his work on the New Line Cinema cult classic "Hangin' with the Homeboys," which garnered him his first nomination for an Independent Spirit Award in the Best Film Music category by Independent Feature Project/West.
In 1986, Chackler teamed with writer/director Tom Holland to form T.H Productions. Together they developed and produced such films as "Childs Play" and "Fatal Beauty" with Whoopi Goldberg and Sam Elliot. While together they were based at the legendary MGM Studios, where they also developed several TV properties for MGM TV.
Chackler went on to serve as chief operating officer for Greenwich Films, a film production company with studio facilities based in Miami and Los Angeles. While with Greenwich Chackler developed and served as executive producer on four feature films, including "South Beach" starring Gary Bussey, Peter Fonda and Fred Williamson, and "All American Murder" starring Christopher Walken, Charlie Schlatter and Josie Biset. Chackler also was responsible for overseeing the domestic and foreign distribution arrangements for all the Greenwich films, as well as creating a joint venture publishing company with Sony Music for the exploitation of all their film music.
Further continuing to expand his creative influence in the entertainment business, David served as co-producer on the 1995 Universal Pictures release "Village of The Damned." He also acted as executive producer for the cult favorite "Original Gangstas," as well as the full-length video documentaries "Banned In The USA" (directed by Penelope Spheeris of "Wayne's World" fame) and "Rap's Most Wanted."
Returning to the music industry, Chackler became president/chief operating officer of Avenue Records, where he expanded the label roster to cover pop, urban, R&B, dance, jazz and world music. Within a period of eighteen months WAR's album "Best of WAR and More" was certified gold. Other recent chart successes include the breaking of Nicole, whose top ten hit, "Runnin Away," stayed on Billboard's dance charts for four months.
Again showing his ability to stay ahead of the trends, Chackler started International Entertainment Group, which housed two independent niche companies, Slipdisc Records and nuGroove Records. By the end of 1997, Chackler had built nuGroove into one of the most successful labels in that genre. His first act was Michael Lington, who has become one of the biggest stars in smooth jazz, and in the fall of 1997 he signed Down to the Bone which went on to become one of the top five records of the year-end charts for Smooth Jazz, and still remains one of the biggest selling records ever in the genre. In that year, nuGroove was nominated as Best Label by Radio and Records Magazine. In the spring of 1998 Chackler divested himself of his interests in nuGroove so that he could focus solely on building Slipdisc. Chackler aligned Slipdisc with Mercury/PGD. This label became one of the world's premier rock labels and is known worldwide for its industrial rock brand.
In June of 2000, Chackler returned to his East coast roots, by moving the company and staff to Philadelphia. In a bold move to join the inevitable march into the new technologies, Chackler merged his International Entertainment Group into a new venture, Zephyr Media Group. This new ventu
re would combine the traditional music business with the power of the Internet by utilizing the more traditional base with the development of lifestyle websites anchored by Internet radio stations. Rhythm and Groove Records was formed as the initial step in this vision. Launched in 2001, the label has already achieved several successes with the rare requests series of compilations, and with hit singles by Fishbelly Black, XL and Daryl Hall. Rhythm and Groove was also nominated as "Best Label Smooth Jazz" by Radio and Records Magazine that year.
In 2004, Chackler sold that label to his partners and opened 215 Records. In less than two years 215 became one of the leaders in the genre. The single "Cream" by Soul Ballet was number one for seven weeks on the R&R Top 30 Smooth Jazz Chart in 2005 and also was selected the #2 Most Played record of the year. In 2006 Chackler reactivated the nuGroove label and merged the 215 acts into the newly rejuvenated nuGroove. He entered into a distribution arrangement with Red/Sony, one of the strongest distributors in the U.S. The first release on the new label, "Slammin" by Jay Soto, soared to #1 on the Radio and Records Smooth Jazz charts and remained there for 40 weeks. Chackler then signed urban legend Bob Baldwin to the label, and in a move that surprised the industry, was able to re- sign Michael Lington to the label. Lington is now one of the core artists in the smooth jazz format. nuGroove has since ridden to the top of the Charts again with superstar producer/artist Darren Rahn. His single "Talk of the Town" was number one for three weeks running in October 2009.
At the same time he reactivated the nuGroove label, Chackler founded Digital Marketing Group (DMG) in 2005. DMG's mission is to maximize exposure for artists and labels by utilizing in-depth online marketing and promotion campaigns. They combine old fashioned promotion with the new technologies and work  through Internet radio, social networking sites and their own digital street teams to network with bloggers, podcasters, bulletin boards, fan groups, chat rooms etc. The groundbreaking company has achieved great success in the past several years with as many as 14 people working at any given time working on projects. DMG has represented such clients as Time Life, Concord Music Group, EMI Digital, Pangea Entertainment among many others.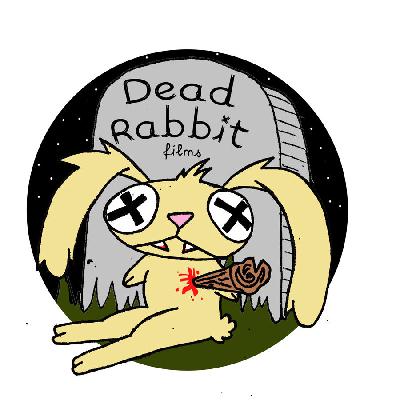 In 2009, David Chackler reunited with legendary "horror" writer/director Tom Holland to form Dead Rabbit Films. Dead Rabbit Films will develop and produce feature films, as well as "scripted" episodic television for emerging networks and mobile platforms. In 2013 their initial production "Tom Holland's Twisted Tales," a 10 episode anthology series for Fearnet.com and Image Entertainment, was released. Chackler served as executive producer on all 10 episodes. Currently they are in development on three feature films including a new Stephen King project, to be written and directed by Holland, entitled, The Ten O'Clock People. It is scheduled to begin shooting in early 2015. Dead Rabbit Films will be operating out of Los Angeles, California and Moorestown, New Jersey.
Chackler's career and highlights have been noted in many publications and books over the years. More can be read about his history in books such as "The Improbable Rise of Redneck Rock," "Hit Men," and "As Nasty as They Wanna Be," among others.
Chackler also served as a Professor at the UCLA Extension School for two years, where he lectured on music in film and the independent music business.
For more information about David Chackler, please contact us at info@creativeanddreams.com.
"It all starts with a creative dream." -Fred Cannon