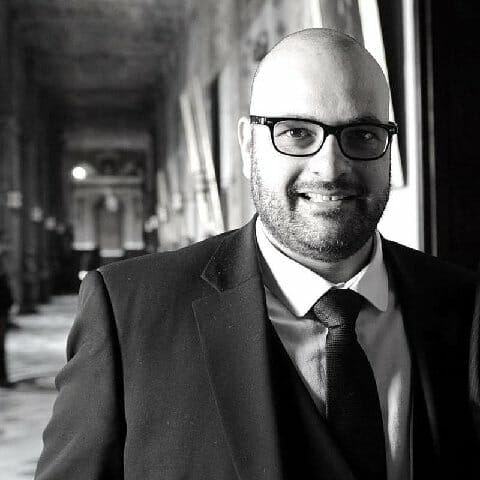 Creative and Dreams Music Network, LLC and Fred Cannon are proud to welcome Elton Zarb.
Based in Malta, 37 year old Elton Zarb has already earned an international reputation as an accomplished composer, musician and producer. He has composed scores for musicals and movies, achieved chart success on different continents, and his songs have twice won the Junior Eurovision Song Contest. Elton is currently focused on artist management and development, putting the finishing touches to a highly anticipated album from protégé and rising star Amber.
With a father who played drums and a grandfather who played violin, Elton Zarb grew up listening to classical and jazz music, but his compositions encompass a world of genres that include hip-hop, R&B, dance and pop. While working at a TV station, a colleague gave Elton the opportunity to work as a producer at the recording studio he owned. When his friend passed away, Elton took over the sole ownership and running of the studio. A young singer called Gaia often recorded there, and when she was approached by Malta's national broadcasting station to represent the country at the 2013 Junior Eurovision Song Contest, she asked Elton to write the song. Elton wrote and produced 'The Start', and the collaboration resulted in Gaia winning the contest. Further success followed the next year, with Elton writing and scoring all the music for the Junior Eurovision 2014 show held in Malta, together with the song 'Diamonds' performed by Federica. Elton, together with local singer-songwriter and regular visitor to his studio, Matt 'Muxu' Mercieca, was one of the composers of the Junior Eurovision 2014 theme song '#Together'. 2015 saw Elton write and produce another winning song for Malta at Junior Eurovision, namely, 'Not My Soul', sung by Destiny. For their achievements, Elton and Muxu, together with the winning teams from Junior Eurovision 2013 and 2015, were awarded the 'Midalja għall-Qadi tar-Repubblika' by the President of Malta.
In 2015, Elton Zarb again collaborated with lyricist Muxu to compose a song for Malta's entry in the Eurovision Song Contest. The song was 'Warrior', performed by Amber, another artist who frequented Elton's recording studio. Amber has continued to work with Elton and Muxu since Eurovision, and an album is close to completion. When it comes to writing a song, Elton likes to compose on a keyboard. However, he usually starts with a beat and Muxu provides the lyrics. Amber has been involved every step of the way and this has proved to be an awesome combination. Always the innovator, Elton has utilized social media to its full potential. Amber often connects live with her fans on Facebook, and recently invited them to watch her record, welcoming comments and suggestions. Amber's album is planned for release at the end of June, early July.
Elton Zarb boasts an impressive repertoire: he has produced and remixed numerous tracks for various artists, has had number one hits across Europe, Australia and the Caribbean, and he has scored movies, released by Universal and eOne, in addition to composing music for TV commercials and radio jingles. He believes that talent and passion are not enough; dedication and hard work are necessary to achieve your goals. One of his favorite quotes, "To achieve success, you have to take the steps", proves that you certainly won't put a foot wrong if you follow the music and talent that is Elton Zarb.
For more information about Elton Zarb, please email us at info@creativeanddreams.com.
"It all begins with a creative dream." – Fred Cannon