---
Download Clash of the Musical Cultures | Order CDs
---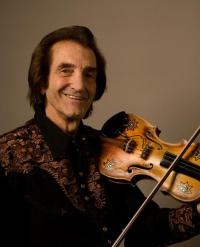 Creative and Dreams Music Network, LLC and Fred Cannon are proud to welcome Doug Kershaw.
Affectionately nicknamed 'The Ragin' Cajun', country Cajun music legend and fiddle player extraordinaire, Doug Kershaw, has multiple strings to his bow. A singer-songwriter and multi-instrumentalist, he has sold millions of records, appeared as the opening act for Eric Clapton's 'Derek and the Dominos' during a week- long engagement at the Fillmore East in New York, and his autobiographical 'Louisiana Man' has been covered by more than 800 artists and was the first song broadcast back to earth from the moon by the Apollo 12 astronauts.
Douglas James Kershaw was born on January 24, 1936, in Tiel Ridge, Cameron Parish, Louisiana. This was the heart of Cajun country, and Doug spoke only French until he was eight years old. He began to play the fiddle at age five, and would eventually teach himself to play more than 20 instruments. Doug's mother could play guitar, and she accompanied her young son when he played his first gig at a local bar called 'The Bucket of Blood'. Doug continued to enlist the musical help of his family and taught his younger brother, Rusty, to play the guitar. Together with older brother, Pee Wee, they formed a band in 1948 called 'The Continental Playboys'. They continued to sing exclusively in French until the owner of the Feature Record Label, J.D. Miller, persuaded them to include some songs in English, and when Pee Wee left the band early in the 1950s, Doug and Rusty continued as a duo, performing well received, energetic, Cajun two –steps and country ballads. Their first single, 'So Lovely, Baby', released on the Hickory Label, became a Top Five country hit in August of 1955. Further success followed with an invitation to join the cast of a popular Louisiana radio show, 'Louisiana Hayride', and in 1957 they had a Top 40 country hit, 'Love Me to Pieces'. 1958 saw Doug and Rusty become members of the Grand Ole Opry, and that same year, the brothers enlisted in the United States Army. It was during his time in the military that Doug wrote 'Louisiana Man', which was recorded after they left the service, and reached the top ten in 1961. Another hit, 'Diggy Diggy Lo', soon followed.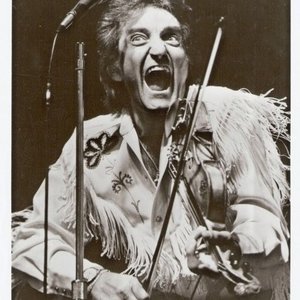 By 1964, and despite having released a debut album, the brothers decided to go their own ways. In 1967, Doug signed with the performing rights organization BMI, but it was his appearance on the initial broadcast of 'The Johnny Cash Show', in 1969, that brought him the most recognition and a subsequent long-term recording contract with Warner Brothers/Seven Arts. In 1981 he had his biggest Top 40 country hit, 'Hello Woman', and in 1988, a duet with Hank Williams, Jr. called 'Cajun Baby' reached the Top 50.
Doug married his wife, Pam, in 1975. They have 5 sons, and all are musically talented. Doug continues to perform, and takes his Cajun heritage seriously, often including the songs he learnt as a child and singing them in French. His son, Tyler, plays the drums in his band.
As part of its Legend Series, Creative and Dreams Music Network, LLC is releasing 'The Clash of the Musical Cultures'. Produced by Doc Holiday, and recorded at QUAD Studios in Nashville, the CD features Doug Kershaw with special guest appearances by The Kentucky Headhunters, Becky Hobbs, Doug Dillard, Jim Boyd, Red Hawk , Razzy Bailey and Drummie Zeb.
For more information about Doug Kershaw, please email us at info@creativeanddreams.com.
"It all starts with a creative dream." – Fred Cannon
Links