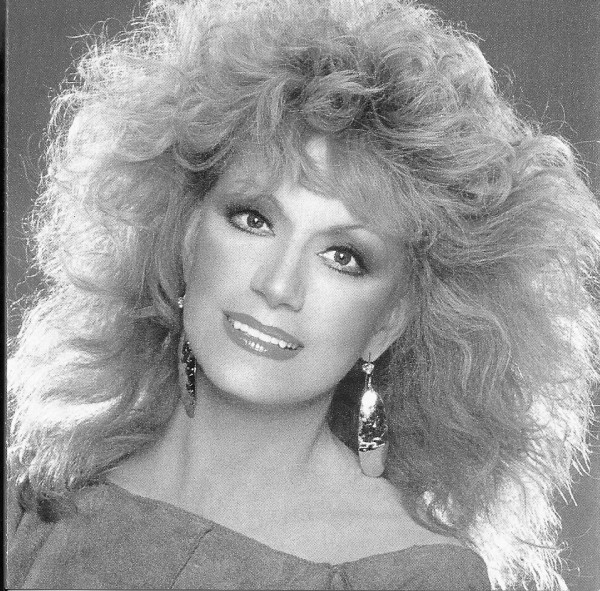 Dottie was signed to a record deal by RCA's Chet Atkins in the mid-60s, who produced her self-penned "Here Comes My Baby." The song earned her a Grammy for Best Country & Western Performance (Female) marking the first time a woman in Country was awarded a Grammy.
In 1963, Dottie and Bill West received their first BMI # 1 record for "Is This Me" recorded by Jim Reeves. Dottie West's hits include the 1973 smash "Country Sunshine," which hit the country and pop charts.
In the late 1970s, West joined forces with Kenny Rogers on a series of successful duets "Every Time Fools Collide" (1978), "All I Ever Need Is You" (1979), and "What Are We Doin' in Love" (1981). West and Rogers won the Best Duo of the Year Award from the CMA in 1978 and 1979.
The 1984 album, Just Dottie, scored two Billboard country chart hits "Let Love Come Lookin' for You" and "We Know Better Now."
This album was Dottie's last recordings. While en route to a 1991 Opry performance, West sustained serious injuries in an automobile accident, ultimately passing on September 4, 1991. She was 58.
Releases
Awards and Honors

Year
Award
Category
1963
BMI Awards
Songwriters Award – "Is This Me" (w/ Bill West)
1964
BMI Awards
Songwriter's Award – "Here Comes My Baby" (w/ Bill West)
1965
Grammy Awards
Best Female Country Vocal Performance – "Here Comes My Baby"
1966
BMI Awards Awards
Songwriter's Award – "What's Come Over My Baby" (w/ Bill West)
1973
BMI Awards
Songwriter's Award – "Country Sunshine"
1974
Billboard Magazine
#1 Female Songwriter in the USA
1974
British Country Music Awards
#1 Female Performer
1974
CLIO Awards
Excellence In Advertising – Country Sunshine Coca-Cola Commercial
1978
Country Music Association Awards
Vocal Duo of the Year – (w/ Kenny Rogers)
1979
Country Music Association Awards
Vocal Duo of the Year – (w/ Kenny Rogers)
1979
Music City News Country Awards
Duet of the Year – (w/ Kenny Rogers)
2000
BMI Golden Voice Awards
Golden Legacy Award
2000
Billboard Magazine's 200 Most Played Artists
Ranking – #44
2002
CMT's 40 Greatest Women of Country Music
Ranking- #23