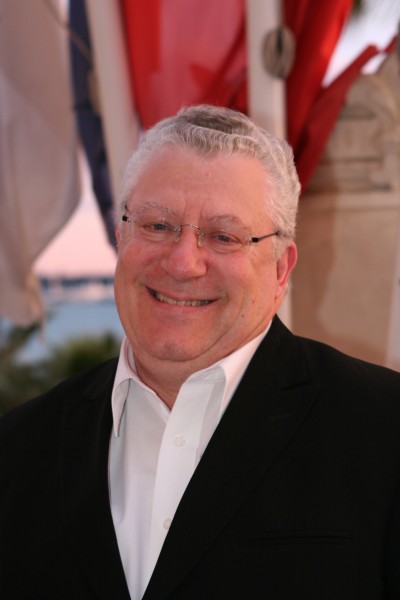 Creative and Dreams Music Network is proud to introduce the production team of Fred Cannon and Paul Buono. The Cannon-Buono production team has the ability to deliver high quality music production services, plus so much more. They bring together an extremely diverse musical background of more than 50 years of experience. Individually Cannon and Buono have had hit records in the genres of rock, dance, soul and hard rock, and they have had continued success in all aspects of the music industry for decades.
Fred Cannon has worked with the most talented people in the music business throughout his career, and he draws from that extensive musical history when he is overseeing a production project. Paul Buono is a seasoned musician, producer and song craftsman who manages the day-to-day operations in the studio. The Cannon-Buono production team enjoys offering artists this unique dynamic. They feed off each other's creative energy and challenge each other. Their double validation forces everyone to push their creative boundaries and ensures that everyone is pleased with the finished product. Their first co-production project was Chastity Brown's internationally acclaimed 2012 album Back-Road Highways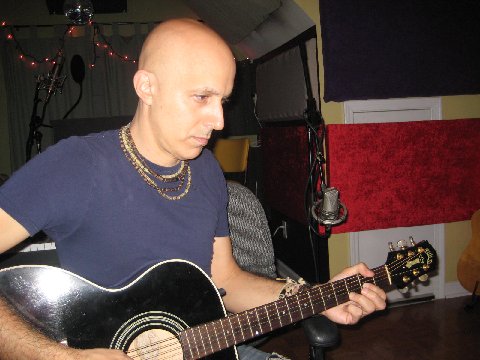 The Cannon-Buono production team operates out of Buono's Helsinki South studio in Franklin, Tennessee. Located just outside of Nashville, Franklin is home to some of the greatest musicians in the world. This allows the team to handpick extremely talented musicians and great supportive technical staff. Artists also have the opportunity to spend time in the artistic and cultural mecca of Nashville, as well as the charming Southern small town of Franklin. The blend provides an inspirational recording retreat for artists. They are welcomed into a relaxing studio environment where they don't have to defend or explain themselves. Instead they focus entirely on their craft, and then the combined forces of Cannon and Buono polish their sound until they achieve perfection.
FRED CANNON | producer
Fred Cannon is the big picture guy who brings vision to the overall concept. Prior to joining Creative and Dreams Music Network as its CEO, Cannon spent the last 18 years at BMI, where his most recent title was senior vice president of government relations. He brings a plethora of business knowledge to each production project, as well as top industry contacts. Cannon has the uncanny ability to hear what's missing from each track and offers a unique perspective that can be attributed to his more than 40 year career as a musician, music producer, radio DJ, songwriter, lecturer, marketing and promotion consultant, A&R expert, music publisher, music lobbyist, music business historian, artist development mentor and government relations professional. Artists can also benefit from Cannon's network of international contacts and resources.
Because of their experience in the international markets, both Cannon and Buono (who are of Italian descent) offer artists the chance to reach a global audience and gain international sales. Cannon's songwriting credits include "Don't Say Goodbye," cowritten in 1974 with Italian mega-star Bobby Solo. The song received the Outstanding Song Award at the Yamaha Japanese Song Festival in 1975. His signing credits include Saxon, The Church, Rose Tattoo, Rage, Dollar, Ottawan, Clout, Demon, Phyllis Nelson, Gloria Loren and Carl Anderson, Pino Daniele, The Buggles and Eros Ramazzotti. Cannon's mixing credits include "Move Closer," #1 single record in the UK by artist Phyllis Nelson in 1986; "Sanctuary," by Debbie Bonham, which was named Record of the Week on BBC1's Simon Bates show; and "For You and the Moon," by Debbie Bonham, which was voted Record of the Year in 1985 by the readers of Germany's Music Mart. His publishing credits include "One Step at a Time," the 1992 winner of BBC Television's "Song for Europe" sung by Michael Ball.
PAUL BUONO | producer
Boston native Paul Buono comes from a rock and pop background. He attended Berkeley College of Music where he focused on composition and arranging. For the past 20 years, he has been producing pop, blues, dance, rock and jazz albums, moving effortlessly from genre to genre and even meshing genres. He lived in Helsinki, Finland for a number of years, where he was exposed to European dance music. During that time, he learned the technology and programming side of production. He continues to use those skills on a daily basis. In his role within the production team, Buono describes himself as the brick and mortar guy who works in the trenches with artists. Cannon calls him a song craftsman with the capability of reworking a song so it flows within an album.
In his spare time, Buono is the seasoned lead guitarist and producer for the smooth jazz band Art Four Sale, whose recent Christmas single reached Top 50 on the national smooth jazz chart. In addition to providing Buono with an outlet for personal music expression, Art Four Sale keeps him connected to live music.
For more information about the Cannon-Buono production team, please contact us at info@creativeanddreams.com.