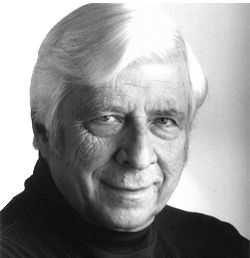 Creative and Dreams and Fred Cannon are proud to honor and welcome the great genius of the legendary creative composer Elmer Bernstein. Mr. Bernstein set the highest standard for outstanding musical composition for the film and television industries.
Over half a century, Mr. Bernstein wrote the music for more than 200 major films and television shows, and he has been recognized with countless awards for his work in film, television, stage and audio recording. A fourteen-time Academy Award nominee, Bernstein won the Award in 1967 for his Thoroughly Modern Millie score. His other Academy Award nominated works include The Man with the Golden Arm, The Magnificent Seven, Summer and Smoke, To Kill a Mockingbird, The Return of the Seven, Hawaii, True Grit, Trading Places, The Age of Innocence, Far From Heaven, "Walk on the Wild Side," (Walk on the Wild Side) "My Wishing Doll" (Hawaii) and "Wherever Love Takes Me" (Gold). The Hollywood Foreign Press Association awarded Mr. Bernstein with Golden Globes for the scores To Kill a Mockingbird and Hawaii. He also received an Emmy Award for his score, The Making of The President, as well as five Grammy nominations and two Tony Award nominations. He was the recipient of Western Heritage Awards for The Magnificent Seven and The Hallelujah Trail.
Mr. Bernstein first discovered his love of the arts in childhood as a professional actor and dancer. He also won several awards for his paintings before showing a strong interest in music at the age of 12. That year, he received a piano scholarship from Henriette Michelson, a Juilliard teacher who would serve as Mr. Bernstein's mentor throughout his career. He would soon be playing his music for composer Aaron Copland, who connected Mr. Bernstein with his future teacher and mentor Israel Citkowitz.
Early in his career, he wrote classical compositions, arranged American folk music and worked for the United Nations Radio. His first Hollywood break came when his work for United Nations Radio caught the eye of Sidney Buchman, then a vice president at Columbia Pictures. Mr. Buchman would tap Mr. Bernstein to write the music for Saturday's Hero and Boots Malone. He would also write the score for Sudden Fear during this time period before his name appeared on Senator McCarthy's list of artists who were sympathetic to the left-wing cause.
After several years on McCarthy's "gray list" and only working on low-budget science fiction films (Robot Monster and Cat Women of the Moon), Cecil B. DeMille hired Mr. Bernstein to compose the score for The Ten Commandments. The opportunity to score The Man with the Golden Arm soon followed. From there, Mr. Bernstein would go on to write the theme songs and other music for films such as The Magnificent Seven, Thoroughly Modern Millie, The Great Escape, To Kill a Mockingbird, National Lampoon's Animal House, The Blues Brothers, Ghostbusters, Stripes, Airplane!, Cape Fear, The Age of Innocence and Bringing Out the Dead. He would also write the music for National Geographic television specials and many of the short films of Ray and Charles Eames. In addition to his film and television scores, he also wrote the scores for two Broadway musicals, How Now, Dow Jones and Merlin.
According to the American Film Institute, Mr. Bernstein's scores for The Magnificent Seven and To Kill a Mockingbird are ranked respectively as the eighth and seventeenth greatest American film scores of all time. Bernard Hermann, Max Steiner and Jerry Goldsmith are the only other composers to have two scores listed, while John Williams appears on the list three times.
Mr. Bernstein received Lifetime Achievement awards from the Academy of Motion Picture Arts and Sciences, American Society of Composers, Authors and Publishers (ASCAP), The Society for the Preservation of Film Music, the USA, Woodstock, Santa Barbara, Newport Beach and Flanders International Film Festivals and the Foundation for a Creative America. He was honored with a star on Hollywood Boulevard in 1996. Mr. Bernstein also received ASCAP's marquee Founders Award in 2001 and the NARAS Governors Award in June 2004.
In addition to his great musical works, Mr. Bernstein contributed to his community by serving as a vice president of the Academy of Motion Picture Arts and Sciences and president of the Composers and Lyricists Guild of America. He was a founding life member of the National Academy of Recording Arts and Sciences. He served as president of the Young Musicians Foundation, an organization that promotes new, young talent in the concert world for 10 years. Most recently, he was president of the Film Music Museum, an organization devoted to the preservation and storage of film music and a member of the Board of Directors of ASCAP. For many years Mr. Bernstein was an instructor at the University of Southern California's Thornton School of Music in Los Angeles, where he taught "Scoring for Motion Pictures and Television."
Mr. Bernstein passed away on August 18, 2004 at the age of 82, but his legacy continues through his more than 200 superb musical works.
For more information about Mr. Bernstein, please contact info@creativeanddreamsmusicnetwork.com.
"It all starts with a creative dream." – Fred Cannon
Used by permission. ©2000-13 Elmer Bernstein Enterprises, Inc., all rights reserved
Videos
| | |
| --- | --- |
| Interview | Historia de las Bandas Sonoras: Los siete magníficos / The Magnificent Seven |
| The Magnificent Seven | The Magnificent Seven |
| The Man With The Golden Arm | The Ten Commandments (1956) Prelude |
| The Ten Commandments Complete Score (Overture) | The Hallelujah Trail |
| | |