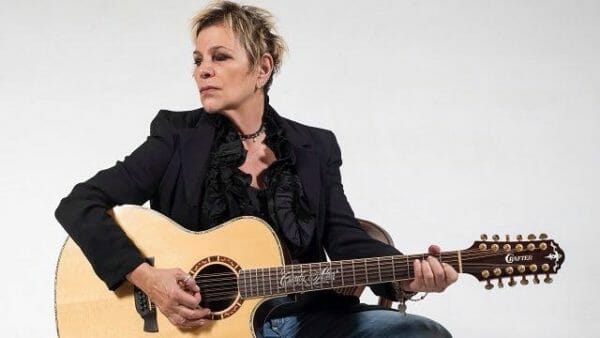 Creative and Dreams Music Network, LLC and Fred Cannon KHS are proud to welcome Cindy Alter.
An exceptional woman with exceptional talent, singer, songwriter and guitarist Cindy Alter achieved worldwide recognition at the tender age of 21, when she fronted the all-girl rock group 'Clout'. This was in 1978, and with the band's most famous hit 'Substitute'. Since those heady days, Cindy has not missed a beat, even in the face of adversity. Proof that when the going gets tough, the tough and the musically gifted pour their heart and soul into writing great songs; music will always be the rock that allows her to roll with the punches.
From Johannesburg, South Africa, Cindy has always claimed that music chose her. Her mother, a professional piano teacher, never pushed her, even though she was amazed by her daughter's musical aptitude as a baby when she watched her listen to the radio, copying the words and melody before she had even learnt to talk! She was not surprised when Cindy picked up a guitar and immediately started playing at the young age of 10. Influenced by the music of James Taylor and Carol King and, later, Cat Stevens, her childhood dream was to write songs and live in the USA. To this end, she wrote her first song at 15, and joined a heavy rock cover band. Her first job, after graduating High School, was at a local recording studio, working as a Girl Friday. It was here that she recorded her first single 'Schoolboy'. She spent the next few years touring South Africa, opening for headline acts, until 1977 when she successfully auditioned for 'Clout'. Luckily, her stable home life meant that she kept her two feet firmly on the ground while the next four years saw the band enjoy repeated chart success and tour Europe with The Police, Thin Lizzy, Supertramp, Dire Straits, Blondie, Gloria Gaynor, the Village People and other big name artists of the time. Unfortunately, internal and external pressures forced 'Clout' to break up and each of the members to go their own way. Cindy wanted to pursue writing and recording her own material. She formed a new band, 'Cyndicate', and they soon caught the eye of Kim Fowley, the manager of US girl band 'The Runaways'. Cindy visited the US with the intent of writing and recording with Kim Fowley, but took a break, and after rethinking her goals, opted to form the 'Cindy Alter Band'. The 'Cindy Alter Band' morphed into a multi-racial, pop and rock band with Zulu influences called 'Zia'. 'Zia' had a couple of radio hits and toured France, opening for the 'Bee Gees' in Paris. This resulted in them being asked to be the opening act for the 'Bee Gees' on their US tour. Sadly, this never came to fruition, due to their record company being unable to support the tour. Cindy interpreted this as a sign to move on, and in July of 1990, arrived in Los Angeles.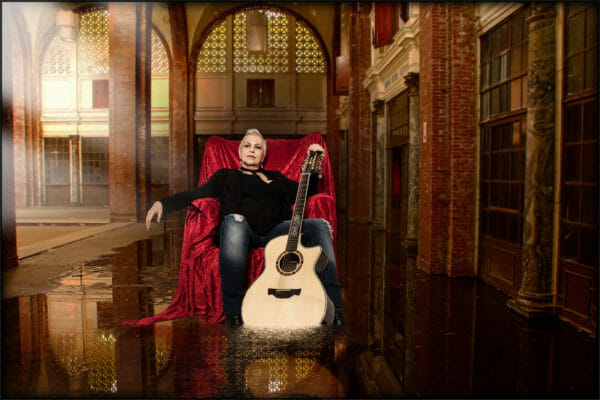 LA proved to be all that Cindy had hoped for and more. Her music was well received and she released two solo CDs, 'Silver Moon' and 'Dark Heart'. She became very active in the local songwriting community and hosted numerous songwriting showcases and events. She also took her music to Nashville.
In 2002, Cindy was asked by an agent in South Africa if 'Clout' would reunite for a series of concerts. Even though it had been almost 20 years, Cindy thought it a positive move. Two months before her scheduled trip back to South Africa and the 'Clout' reunion, she played some gigs in Nashville and made plans to relocate there once the 'Clout' tour was over. While she was mapping out her new life, she received the news that struck her to her knees, she had Acute Myelogenous Leukemia. Cindy spent the next year in and out of hospital, receiving intense chemotherapy and a stem cell bone marrow transplant. Throughout it all, her guitar was never far from her side, and her music and songwriting skills helped hold body and soul together. Once she was well enough, Cindy decided to pick up where she had left off and travel back to South Africa for the 'Clout' reunion tour. After all she had endured, it was hard to leave LA, but the 'Clout' tour in 2005 was enjoyable and a success. They not only played gigs, but also recorded a new CD. After a year, they once again went their separate ways, and Cindy teamed up with Stewart Irving and formed an acoustic based country rock duo called 'Alter Irving'. The duo became a band and released 'Chained to the Wind', which featured 11 original songs and a cover of Dolly Parton's 'Jolene'.
Cindy has appeared alongside Kenny Loggins, Olivia Newton-John, Clint Black, Glen Phillips, Dave Mason, Sophie B. Hawkins, A Flock of Seagulls and Dishwalla, to name a few. She has also co-written with other songwriters, including Trevor Rabin. Having experienced such a full and eventful life, it will come as no surprise to learn that in 2015 Cindy published a no holds barred but inspirational autobiography called 'No Substitute'!
When Cindy was with 'Clout', the band was signed to Carrere Records in the UK, where Creative and Dreams' very own 'music man' Fred Cannon was the Managing Director! The two have now come full circle, with Cindy's latest CD, the aptly titled 'Reunion', about to be released on the Creative and Dreams label. This EP of six tracks, recorded in Nashville and produced by the powerhouse team of Fred Cannon and Paul Buono, contains many autobiographical songs written from Cindy's honest, inspiring and open heart. Cindy Alter is someone who believes that you should never give up, and always go for your dream.To quote from her lyrics, "I'll do more than survive, I'll thrive."
For more information about Cindy Alter, please email us at info@creativeanddreams.com.
"It all begins with a creative dream." – Fred Cannon KHS
Links