Generational Soul – original, genre inclusive music that bridges musical eras and categories; a new generation of music that overcomes our divides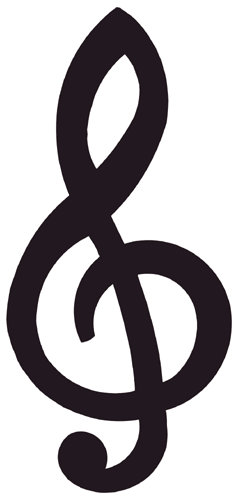 Chastity Brown is an old soul in a young body, with a gut wrenching sound that bridges generations with its originality and combination of diverse rhythms and genres, including blues, folk, country, pop and gospel that twist, turn and meld into something else.
She tells stories from her young life with a depth that connects people musically as well as culturally. But that's the point with old souls. Folk say they've been here before. That might be. Or maybe someone, like Chastity, can live and create in unbroken circles that link the music, people, cultures and histories that shaped their past to create soulful music that reflects our present and future. I call her musical styling Generational Soul – original, genre inclusive music that blurs musical eras and categories; a new generation of music to bridge our divides.
Love Chastity's music or hate it, I invite you to listen critically, to experiment with it. You'll find her sound unforgettable, soul stirring, even regenerative as it reminds you of something familiar and important that you promised yourself you'd never forget—like the heat of first love, expressed passionately and humorously in her tune " House Been Burnin." Or having compassion for others; she sings movingly about the economic realities of our time in tunes like "When We Get There" and "Leroy." Even struggling faith isn't off limits, as evidenced in "If You Let Me," a song with an old timey gospel, folk groove.
Someone asked Chastity if her music could be called Roots Music, she replied, "You could say that. My music comes from my roots." An industry producer called her a black, female Bob Dylan. He may have come closest to figuring her out.
Like Dylan, she is a guitar playing, harmonica blowing troubadour who tells stories with an unflinching honesty about the times we live in, or wish we could. Her voice is deep, distinctive, and raspy, beautiful and raw. She is uncompromising about classifying her art or herself. A boho casual style is expressed by a halo of thick untamed hair, and a preference for jeans, boots and loose shirts. That is where the Dylan comparisons begin and end.
Her journey includes formative years in rural Tennessee with a single mother who raised her children on the Lord and the Pentecostal Church, and values of helping others. Music and creativity were plentiful, if not money and opportunities. Roadways took her to diverse urban and rural communities down south, up north, through the Midwest where she met young and old, rich and poor, of multicultural backgrounds during creative sojourns into music, self-expression, life, survival, love, humility, hope, despair, and so on. It's all there in her music, bold and assertive, like so many young people today.
No, Chastity doesn't play your mother's music, nor for one particular genre or group. She plays and composes for modern times, subject to the moment and movement on her radar. The resonance and power of her music cuts cross many divides and grabs anyone who has the ear to catch it.
So don't be surprised if you catch your parents cranking up the volume a bit when they think you're not looking, or your younger brother riffing to the rhythm. It's not personal. They're not stealing Your vibe. They've just been reminded of their own by an old soul.
copyright © 2012 by Joann Stevens , used by permission