Download Billy's open-ended Radio Interview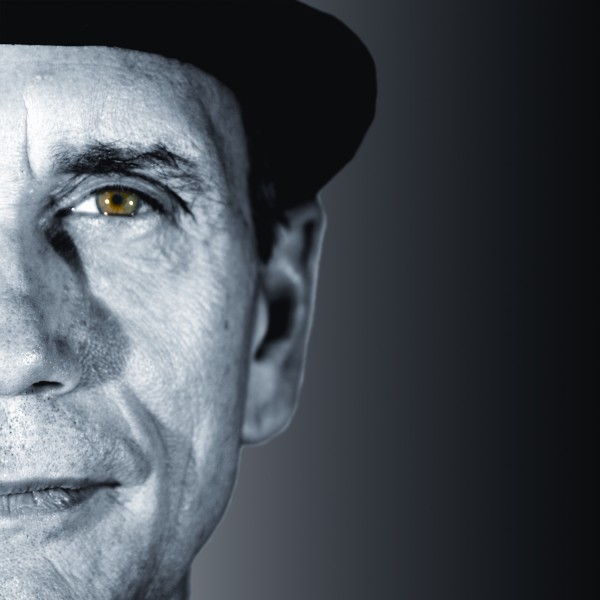 Creative and Dreams Music Network and Fred Cannon are proud to welcome Billy D. to their family of talented singer-songwriters and musicians.
Billy D's life experiences have given him the strength to write his brand of "Bluzy Rock" with a passion that only comes from living it. Although he is heavily influenced by the Chicago blues, Billy isn't just a typical blues man. His writing and musical talents create a "backbeat roots" style that goes way past traditional blues music. His songs reflect the tough lessons of his past and show his love for mother blues and her first-born, rock and roll.
Billy's song, "Somethin's Wrong," from the album of the same name was chosen as the blues category winner of the 2013 UK Songwriting Contest in London. The "Somethin's Wrong" video was also selected as the winner of the Sin City Soul and Blues Revival Video Contest. The 12 videos from the "Somethin's Wrong" DVD have combined for more 1,000 views per day and have surpassed the one million-hit milestone on YouTube. Online sales in the U.S. and Europe have increased dramatically as a result. Soon after moving to Portland, Oregon in 2010 (just before the release of "Somethin's Wrong"), Billy D and the Hoodoos were awarded Best New Act by the Cascade Blues Association. That same weekend, the band opened for the great Robert Cray at The University of Missouri. In early 2012, one of Billy's tunes "Bye Now" from his new acoustic CD "Billy D. Hoodoo Man" was licensed by the TV series "Hart of Dixie."
Born on the south side of Chicago, Billy Desmond grew up surrounded by the blues and early rock and roll — a powerful combination. He started playing professionally at teen dances and parties at the age of fourteen, and by eighteen he was sneaking into the blues clubs of Chicago to hear greats like Muddy Waters, Junior Wells, Buddy Guy and James Cotton. Over the next few years, Billy would work with blues legends Junior Wells, Big Time Sarah and Detroit Junior.
By the late '70s, he had formed his first band, Skid City Blues Band, as a singer, guitarist and songwriter. After years of touring the Midwest, Billy moved to Los Angeles in 1984, studying with blues great Tony Matthews, the guitarist for Little Richard and Ray Charles. He spent half of the next year playing behind Don "Sugar Cane" Harris, perhaps the world's greatest blues violinist.
In the mid '90s, Billy moved to Santa Fe, New Mexico, and began focusing on writing and playing his original songs. Within the year, Billy D and the Hoodoos were formed. In 2003, KTAO voted his song "She's The One" as the number one song by a regional artist. At KTAO's 2003 Solar Fest, Billy and the band opened for Los Lonely Boys and Robert Cray. After releasing his second CD, "Rokdablu," and several more successful years in New Mexico, Billy left the Southwest for Oregon in early 2010. His newest CD, "Somethin's Wrong," has been embraced by the Portland music community as well as the rest of the U.S., Canada and Europe and is receiving outstanding reviews.
For more information about Billy D., please contact us at info@creativeanddreamsmusicnetwork.com.
"It all starts with a creative dream." – Fred Cannon
"Thanks to the fantastic work of Producer Fred Cannon and his desire to continually find amazing songwriters. I am extremely delighted to have Billy D and the Hoodoos join our wonderful roster of world talent." – Rose Drake, president of Creative and Dreams Music Network
Press
5.0 out of 5 stars Review of Billy D. & The Hoodoos "Something's Wrong" CD., October 2, 2012 Somethin's Wrong
I recently downloaded the MP3 of the CD "Something's Wrong" by Billy D. and the Hoodoos. I could not stop listening to it. This may be the best CD I have heard in years. Usually a CD purchase you may get 4 maybe 5 good tracks, I have to say this CD ALL the Tracks were perfect. I liked every song. It is something like spoting Bigfoot it is so rare. I hope Billy D. does well on this one. I can tell a lot of heart was put into it. I am now looking to purchase the DVD also.
Keep up the great work. To sum it up there was nothing wrong with Something's Wrong.
---
5.0 out of 5 stars LOVE EVERY Song on Disc — it's Perfection!!, October 1, 2012 Amazon Verified Purchase Somethin's Wrong (Audio CD)
What a rarity to absolutely LOVE every single SONG on an album, and that's exactly what happened with this one!! Additionally, when I listen to this album, I "feel" the music. I "feel" the emotion that Bill D. expresses, the stories he tells, and the voice he projects. Wow, wow, wow, what a fantastic blend of blues and rock!! This album is hereby among my favorite CD's collection–and currently, it's #1 on that list!!
---
5.0 out of 5 stars When you're in a Bluesy Mood, August 25, 2012 Somethin's Wrong (Audio CD)
I first saw the Video on You Tube when I was looking something else up. I fell in love with this man's voice and guitar playing. I only wish he would come East, or get on one of the Late Night Shows to expand his Fan Base. "Love Makes You Cry" put shivers down my spine and brought back so many memories. "Somethin's Wrong" was so perfect. Billy D and the Hoodoos…ROCK ON.
---
5.0 out of 5 stars The Blues is a Feeling, April 13, 2012 Somethin's Wrong (Audio CD)
After 50 plus years of listening to this American Music I have to say, with apologies to Stevie Ray, that this is the best sounding trio in my memory. They've got all original songs that are actually about something. The drummer and bassist expertly push each song along just so. The guitar playing takes me back to the days when each note meant something and contributed about as much to the song as the vocals. And Billy D's vocals are expressive, sometimes plaintive but always genuine. It's all very professionally mixed and produced.
---
5.0 out of 5 stars Greatest Blues Rock and Ballad Singer and Guitarist, Somethin's Wrong (Audio CD)
Billy Desmond (Billy D.) is one of the greatest Blues and R&B singers and guitarist I have ever heard. His original songs and lyrics enter and touch your soul. His music makes your body rock and roll, and you never want to stop dancing or listening to his music. He has definitely captured and released what Blues music is all about. I was missing something in my life and after listening to him and his band, The Hoo Doos, my spirit has returned. If you want to listen to music that rocks, you must have this cd. Every song is incredible. I highly recommend it!
---
Videos
More videos: