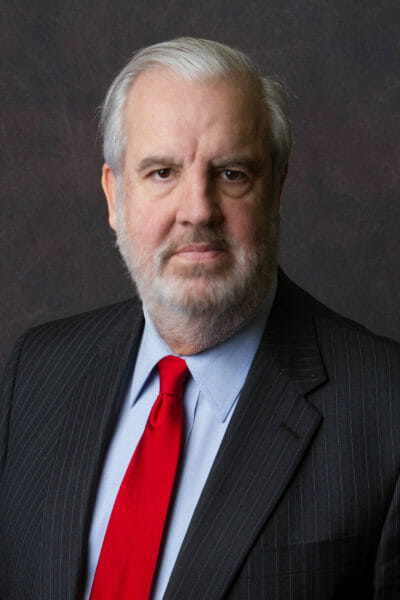 Creative and Dreams Music Network, LLC and Fred Cannon KHS are proud to welcome Bill Luckett.
An esteemed Mississippi lawyer and media personality, Bill Luckett is as familiar on television and radio as he is in the courtroom. In addition to TV appearances on the Food Network, CNN and Turner South Broadcasting, together with his many interviews that have been broadcast worldwide, Mr. Luckett has been featured on CBS and NPR radio, and lent his voice to numerous radio advertisements and public service announcements. He has featured in many documentaries and movies; Last of the Mississippi Dukes, Delta Rising, On the Road in America, All About Us, Meanwhile in Mississippi, Texas Heart, South of Sanity, Battlecreek, Blunt Force and Thrasher Road, to name just a few! His business acumen extends to real estate, and as well as co-owning a restaurant and live music venue with legendary actor Morgan Freeman, the 'Ground Zero Blues Club', Mr. Luckett also finds the time to be actively involved in the restoration and preservation of many buildings in his hometown of Clarksdale, Mississippi. Instilled with a strong sense of community, he serves as Secretary of the Tallahatchie River Foundation, a non-profit organization which supports education in the area, serves as Chairman of the Advisory Board of the Mississippi School for Mathematics and Science, Chairman of the Economic Development/Tourism Committee of the Mississippi Delta Strategic Compact, and is a member of the Board of Directors of North Mississippi Rural Legal Services. He relentlessly promotes tourism in the Mississippi Delta.
Bill Luckett was born on March 17, 1948, in Fort Worth, Texas. His family moved to Clarksdale, Mississippi, when he was still an infant. His father was a lawyer and, as a young boy, Mr. Luckett worked as a janitor at his father's law firm. After receiving a Bachelor of Arts degree in American government at the University of Virginia, he continued on to the University of Mississippi Law School where he graduated in 1973. A member of both the Mississippi and Tennessee Bar, Mr. Luckett is currently a senior litigator with the law firm of Luckett Tyner. With offices in Clarksdale and Sumner, he specializes in trying lawsuits in federal and state courts. He has been recognized by Martindale-Hubbell, receiving its highest possible rating in both legal ability and ethical standards. In 2005, he was honored with the May Fest Trailblazer of the Year award for his outstanding and significant contribution to diversity and racial reconciliation, and holds a Lifetime Membership in the NAACP. In 2012, he was selected by Mississippi Super Lawyers as one of the top attorneys – no more than 5% of the lawyers in the state are selected. Consequently, it will come as no surprise to learn that he serves as an expert witness in legal malpractice suits and is frequently invited to lecture at attorney seminars. He is also a welcome speaker at civic clubs, tourist groups and universities.
In 2009, Mr. Luckett was inducted into the Living Legends of Aviation. A veteran private airplane pilot, his hobbies include flying Cessna planes, fishing and motorcycling.
A family man, Bill Luckett and his wife Francine have four children and seven grandchildren.
For more information about Bill Luckett, please email us at info@creativeanddreams.com.
"It all begins with a creative dream." – Fred Cannon KHS