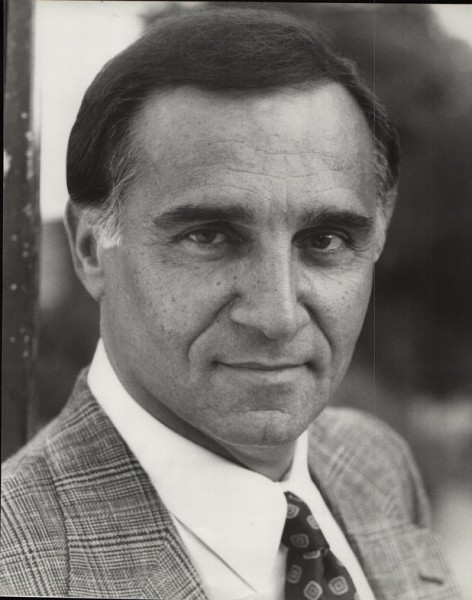 Creative and Dreams welcomes the outstanding talent Tony Lo Bianco
The career of actor Tony Lo Bianco is distinguished as much by its depth and variety, as by the skills and gifts Mr. Lo Bianco has brought to his work. He has appeared in numerous films, television programs and stage performances, both onscreen and off as a writer, director and producer. Throughout his career, Mr. Lo Bianco has collaborated with many of the brightest creative minds in the performing arts, both past and present.
On stage, Mr. Lo Bianco won an Obie Award for Best Actor in Jason Miller's Yanks-3, Detroit-0, Top of the 7th Off-Broadway. Following his memorable performance as Eddie in Arthur Miller's A View from the Bridge on Broadway, he was nominated for the Tony Award for Best Actor, and won the Outer Critics Circle Award. He also won a New York Area Television Academy Award and daytime Emmy for Hizzoner! The Life of Fiorello La Guardia.
Onscreen, Mr. Lo Bianco regularly portrays tough-guy, blue-collar roles on both sides of the law as policemen, mobsters and crime bosses. As a former Golden Gloves boxer, Brooklyn-born New Yorker and Italian-American, Mr. Lo Bianco has relished these opportunities to bring colorful life to all types in film and television.
His best known film performances are as Sal Boca in The French Connection with Gene Hackman; as Ray Fernandez in cult classic The Honeymoon Killers; as Peter in God Told Me To; as Tommy De Coco in Bloodbrothers with Richard Gere; as Leon Coll in City Heat with Clint Eastwood; as Johnny Roselli in Oliver Stone's Nixon with Anthony Hopkins; as Louie Boffano in The Juror with Alec Baldwin and Demi Moore; and as Babe Milano in F.I.S.T. with Sylvester Stallone. His most recent film appearance is 2011's Kill the Irishman, alongside Vincent D'Onfrio, Val Kilmer and Christopher Walken.
On television, Mr. Lo Bianco starred as fighter Rocky Marciano in 1979's Marciano, and again in the remake, The Rocky Marciano Story with George C. Scott. He appeared in the mini-series Marco Polo, Jesus of Nazareth, La Romana and The Last Tenant with legendary acting teacher Lee Strasberg. He has appeared over the years in several Law & Order; Murder, She Wrote; The Twilight Zone and Get Smart. As a director, Mr. Lo Bianco directed several episodes of the television series Police Story, the feature film Too Scared to Scream and several other television series.
In 1963, Mr. Lo Bianco co-founded the Triangle Theater and served as artistic director for six years, during which time lighting designer Jules Fisher, playwright Jason Miller, and actor Roy Scheider, passed through its doors. Mr. Lo Bianco himself directed eight productions and produced twenty-five others. The Triangle actively continues to produce theater on the Upper East Side today.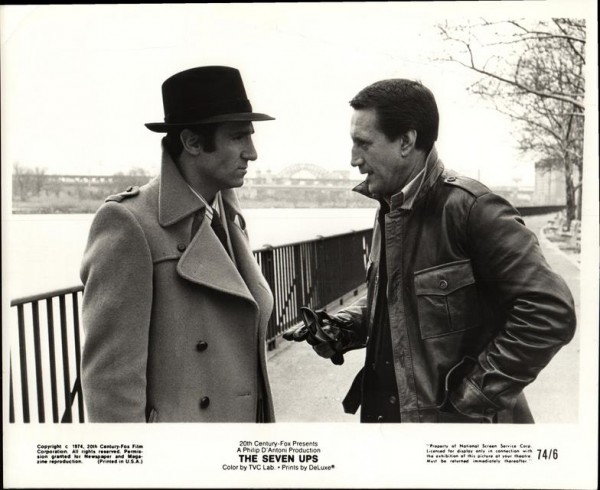 Mr. Lo Bianco served as the National Spokesperson for the Order Sons of Italy. His many humanitarian efforts have earned multiple awards including the Eleanora Duse Award for Outstanding Contribution to the Performing Arts; Man of the Year for Outstanding Contributions to the Italian-American Community from the Police Society of New Jersey; a Man of the Year Award from the State of New Jersey Senate; a Lifetime Entertainment Award from the Columbus Day Parade Committee; the 1997 Golden Lion Award and the Humanitarian Award of the Boys' Town of Italy.
For more information about Tony Lo Bianco , please contact info@creativeanddreamsmusicnetwork.com.
"It all begins with a creative dream." -Fred Cannon
Links
| | |
| --- | --- |
| The French Connection (Trailer) | God Told Me Too (Trailer – 1976) |
NYCIFF Lifetime Achievement Award