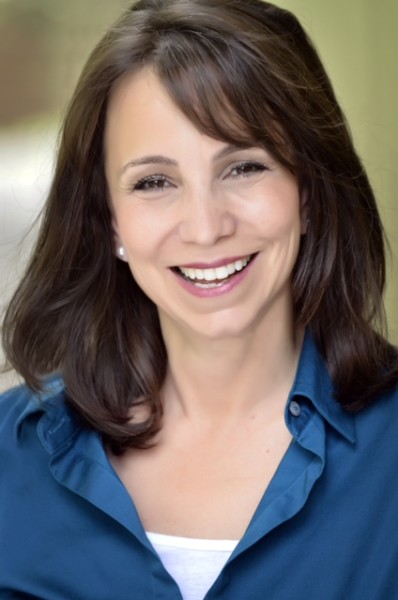 Creative and Dreams Music Network, LLC and Fred Cannon are proud to welcome Lynda Stein.
Although acting is her first love, accomplished screen and stage actress Lynda Stein can turn her hand to almost anything that is required of her craft. Her talent knows no bounds, and she boasts an impressive and proven track record as a director, producer, writer, model and teacher. Lynda imparts her gift, not only on her audience, but on young, aspiring performers by teaching a children's musical theatre camp for 3 weeks every summer.
Growing up in a small, farming community in Oshkosh, Wisconsin, Lynda became interested in drama at the tender age of 10, when she discovered plays at her local library and loved reading the dialogue aloud. However, the spark was truly ignited during High School by her drama teacher, Barbara Nielson, who had performed as a dancer on Broadway. With Barbara as her mentor, Lynda took the lead in many productions and also helped behind the scenes, gaining valuable experience and insight into the whole creative process of staging a show. Lynda also had a good singing voice, and at age 15, was asked to join the 12th grade choir and perform as a soloist in front of the castle at Disney.
After graduating with a BFA from the University of Wisconsin-Milwaukee's prestigious professional theatre training school, where she studied under the chair of Sanford Robbins and with academy award winning actors Jessica Tandy and Hume Cronyn, Lynda threw herself into her acting career. She landed several leading roles; the first as the Narrator in 'Joseph and the Amazing Technicolor Dreamcoat', and another as Frenchy in 'Grease'. She moved to Florida to work for Disney at a time when the Film and TV industry was booming there. It proved a busy time for her, juggling appearances in TV and print commercials that included Disney, Universal, USA Network, Modern Bride Magazine, Publix, Olive Garden, Golf Channel and Chevrolet, while also performing in the live shows at Disney World. TV appearances included 'Bad Mom', 'Dr. G' for the Discovery Channel, and 'Divorce Court'.
Lynda Stein loves the performing arts and lives to create. She has written and produced the short films 'Lela' and 'Broken', and was the assistant director on 'Hang Town', 'I'm Not Drunk' and 'Take a Hike' for the 168 Film Project in Los Angeles, but her first love is, and always will be, acting. She says that she learns from watching others and by putting herself in places and around people that inspire her. Whether performing on stage or in film, Lynda adores the depth acting brings to her as a person and the opportunity it presents to change others.
For more information about Lynda Stein, please email us at info@creativeanddreams.com.
"It all begins with a creative dream." – Fred Cannon