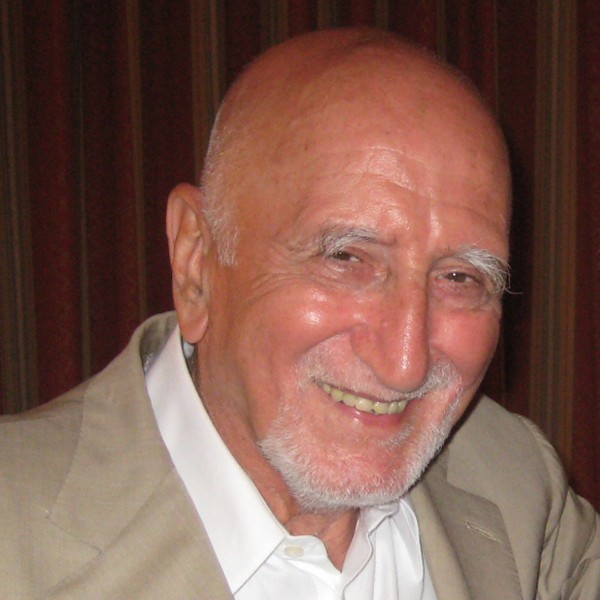 Creative and Dreams and Fred Cannon are proud to have Dominic Chianese, the wonderful Italian/American actor and singer/songwriter, join our creative and talented family. Dominic has been entertaining millions of fans around the world with his great character performances and his entertaining renditions of classic Neapolitan songs for decades. He is best known for his portrayal of Uncle Junior in arguably the greatest television series of all time, The Sopranos.
A native New Yorker, Mr. Chianese graduated from Bronx High School in 1948. After high school, he worked with his father, a bricklayer, while attending night school at Brooklyn College. He first appeared on stage in the American Savoyards in 1952 and earned his bachelor's degree in speech and theater in 1961. Following graduation, Mr. Chianese studied under acting teacher Walt Witcover at HB Studios in Manhattan, which led to roles during national tours of Gilbert and Sullivan's The Mikado and Patience. He also sang and played rhythm guitar at restaurants and taverns before George C. Scott recommended him for a role in the series East Side/West Side. He made his film debut in 1972's Fuzz. Two years later, Francis Ford Coppola cast him as Johnny Ola in The Godfather Part II. Following The Godfather Part II, Mr. Chianese appeared in three additional films with his friend Al Pacino, as well as numerous other films and television shows.
From 1999 to 2007, he co-starred on the HBO series, The Sopranos. His portrayal of Carrado "Uncle Junior" Soprano earned him numerous accolades, including two Emmy Award nominations. Some of his other recent films include Unfaithful, When Will I Be Loved, Damages and Mr. Popper's Penguins. He has also appeared on The Secret Life of the American Teenager and Boardwalk Empire.
In addition to his film and television career, Chianese regularly performs music in New York City venues. He has released two CDs of American and Neapolitan songs — Hits in 2000 and Ungrateful Heart in 2003. He also used his singing talents to perform Salvatore Cardillo's "Core 'ngrato" ("Ungrateful Heart") on the third-season finale of The Sopranos.
He has served as a music copyright advocate, working alongside BMI at the 2010 Copyright Alliance Expo. He has also worked for the Drug Commission of New York as a recreational worker in a rehabilitation center, teaching guitar to women who were serving time for drug-related crimes. In 2010, he received the Ellis Island Medal of Honor for his humanitarian efforts.
For more information about Mr. Chianese, please contact info@creativeanddreamsmusicnetwork.com.
"It all starts with a creative dream." – Fred Cannon
Videos
| | |
| --- | --- |
| Core Ngrato – Junior Soprano | BMI, Dominic 'Uncle Junior' Chianese Boost Copyright Alliance Expo |
| Ah! Maria, Mari | |