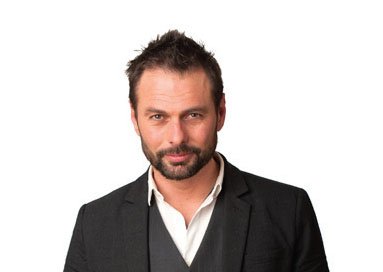 Creative and Dreams is proud to welcome a new talented and creative professional to our wonderful family of unique talent and expertise.
Daniel Baldock was born in a small hospital in London's Royal Borough of Greenwich on June 1, 1972. At age 20, he appeared in Close Up, his first feature film, in Italy. Shortly after, Daniel followed his passion and moved to Los Angeles, where he studied at the TVI Actor Studios, the Lee Strasberg Theatre and Film Institute, The Groundlings, the Bobby Chance Studio and the L.A. Film Institute. During this time, Daniel joined the original cast of the musical Fat Girls and appeared in several TV series and national commercials. Following 9/11, he moved back to Italy.
In 2003 he was cast in the role of Ethan in the smash hit musical Full Monty. The following year Daniel appeared as a guest star in the series Carabinieri 4, which launched his TV career. Due to his dramatic and comedic acting skills, he earned guest starring roles in all the major Italian television series including La Squadra, Don Matteo 7 and Ho Sposato Uno Sbirro II.
Daniel's ability to speak English and Italian fluently gave him the opportunity to work on major European features such as Coco Chanel and Pio XI. In 2010 he appeared in the romantic comedy Letters to Juliet. The following year Daniel coproduced his first independent movie, Bloody Sin. In 2012 Daniel earned a spot on the hit TV series Nero Wolfe. When Daniel isn't on screen, he enjoys photography and playing music.
For more information about Daniel Baldock, please contact info@creativeanddreamsmusicnetwork.com.
"It all begins with a creative dream." -Fred Cannon
Links
IMdB – Trailers and Reviews